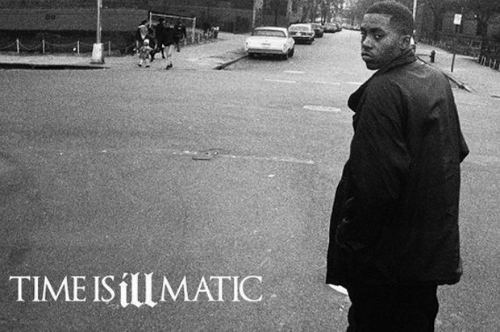 Nas sat down with Charlie Rose on PBS to speak on the forthcoming release of his documentary, Time Is Illmatic. The rapper opened up about his reluctance to be part of the project saying at first he wanted "nothing to do with it" before he met the directors. He added, "Something about them, they kept at it and they was really so determined to get it done that, I thought it had gone away and just last year we had sat down and they shoed me how much they'd done and I just had to take my hat off and finally sit down and do an interview and let them in and I'm glad I did." The project has since been purchased by Tribeca Film and will be released in October.
The Queensbridge rapper also spoke on two of his major influences, Michael Jackson and Frank Sinatra. "I didn't know Frank Sinatra's name. I heard about his name when I was a kid, but the song 'My Way' stood out to me, as a kid," he said.
When speaking on the rap game Nasir said, "Today it's a lot easier to get into the Rap game but, back then in '94, it was a lot harder." When asked if he changed Hip Hop he replies, "Yes. Yes I did and it was my point to. I was a new voice and being a new voice, automatically it was beyond my control."
Watch the full interview by logging in here.
© 2014, Julie Aly. All rights reserved.