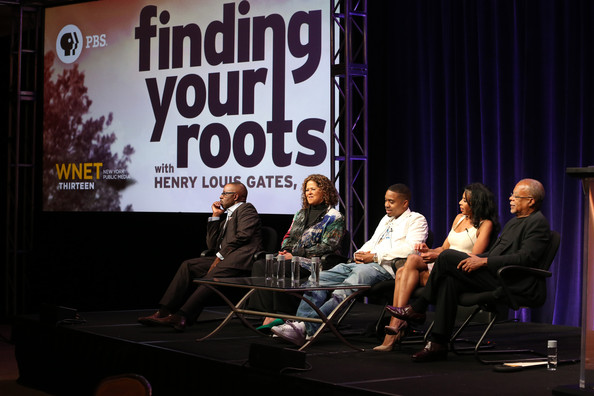 September 23rd is the start of PBS' Finding Your Roots second season. The show is hosted by Harvard scholar Henry Louis Gates Jr. This season will trace the family members of Nas, Ben Affleck, Derek Jeter, Anderson Cooper, Stephen King and many others.
In his most recent interview with Complex, Nas talked about Kendrick Lamar. Checkout a few quotes below and the full interview here.
When I was talking to the TDE guys they were kind of making this comparison between Illmatic and good kid. Do you think that's a fair comparison?

No, it's not a fair comparison to me because Illmatic represented a different time and a different expression for different reasons. The times inspired the sound of that—the climate of the music business, the rap game, the industry, the year, and life in itself. It's not fair to Kendrick's album either because his album is a brand new expression that represents these times, the sound represents what's happening now, he's changing things today.

You can compare them because you can compare me and Kendrick in a lot of ways. But at the same time you have to respect his journey. His journey is his own fresh journey and to compare it with me or anybody else is not fair to him. You gotta respect his music for him. It's cool to compare it but at the end of the day, allow him to have his own lane.

You talk about expression. Here's something Kendrick told me that I wanted to see if you could relate to: "When I'm in the studio I'm looking for creativity I haven't matched yet, a feeling I haven't felt. It's a high. When you look at people like Jay Z, Nas, Dr. Dre, these people are established, but they love music and they love that high." Can you relate to that?

Most definitely. There's not many like him. He's a breath of fresh air. His shit is genius. This dude's a rhyming animal. I feel like he's going to be one of the most important writers of our time as we watch him go forward. Without a question, you can already see that. It's definitely a high that I always get from the music. The business is the business, but there's nothing like that high when you're recording.
© 2014, @BWyche. All rights reserved.