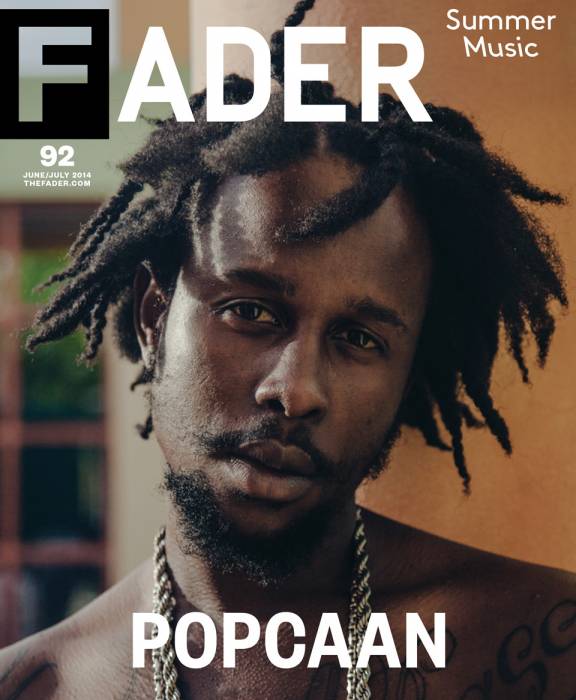 Dancehall artist Popcaan graces the cover of The FADER for their annual Summer Music issue. In this issue, Popcaan talks about the state of dancehall, his upcoming album Where We Come From, his mentor Vybz Kartel, and more.
Here's a snippet of the cover story where Popcaan talks about being painted as a criminal and not being able to enter the U.S.
"[When] you come from a garrison area, and start [to] get famous, they try to brand you as [a] don," Popcaan says, referring to the Jamaican term for the druglords who control Jamaica's garrison, or ghetto, neighborhoods. "Because you and all your friends [hang out] inna di scheme [housing project] and keep some treats for the kids [there]—what's wrong with that? But it looks a way like, 'Weh yuh do wrong?' 'Nuff times they try a brand me. 'Nuff times…"
Read more of the cover story here. Where We Come From is slated to release on June 10th
© 2014, miixtapechiick. All rights reserved.