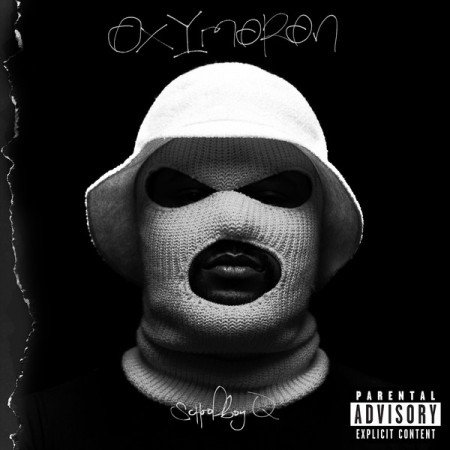 TDE hip-hop artist Schoolboy Q's upcoming album "Oxymoron" is due to hit iTunes on February 25th. As anticipation builds for "Oxymoron", Schoolboy has released the album's tracklist. Check out the list below and pre-order "Oxymoron".
1.) Gangsta
2.) Los Awesome (feat. Jay Rock)
3.) Collard Greens (feat. Kendrick Lamar)
4.) What They Want (feat. 2 Chainz)
5.) Hoover Street
6.) Studio (feat. BJ the Chicago Kid)
7.) Prescription/Oxymoron
8.) The Purge (feat. Tyler, The Creator & Kurupt)
9.) Blind Threats (feat. Raekwon)
10.) Hell of a Night
11.) Break the Bank
12.) Man of the Year
13.) His & Her Friend (feat. Sza)
14.) Grooveline Pt. 2 (feat. Suga Free)
15.) Fuck LA
© 2014, Eldorado2452. All rights reserved.