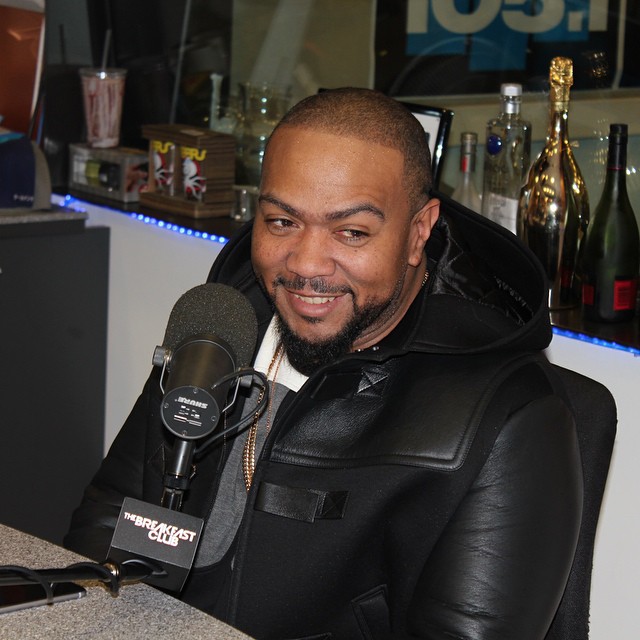 Following the controversy and uproar that conspired after Lifetime aired it's Aaliyah biopic, without the consent of her family or close friends, Virginia super-producer Timbaland stopped by The Breakfast Club this morning to give his two cents on the clearly mediocre production. The recently aired television special is reportedly the 2nd most viewed of the year, capturing the attention of over 3 million viewers.
As the interview kicks off Charlamagne Tha God waists no time getting to the issue at hand and ask's how he felt about the way Haughton, Missy Elliott, R. Kelly and himself were portrayed. Though he personally didn't watch the movie and only was kept in the loop through images sent to him online, the Roc Nation instrumentalist regretfully admitted a big chunk of the the movie's success can be attributed to him speaking against the project via his social media networks.
Mid-way through the interview the "One In A Million" producer transitioned away from discussing his disappointment in the Wendy William's produced small screen effort and put the spotlight on rising Chicago vocalist and emcee Tink. Just moments after Timb played a snippet of the unreleased version of Rick Ross' Hood Billionaire cut "Movin Bass", featuring Jay Z's missing verse, the Power 105 super-trio was instantly intrigued by the fresh female entertainer and even went on record to state she reminded them of of a new age Lauryn Hill. In fact, they we're so impressed by 19 year old super-star in the making the interview was cut short so they could have an off-air listening session of her forthcoming project.
Check out the insightful interview in it's entirety after the jump!
© 2014, @quinelleholder. All rights reserved.