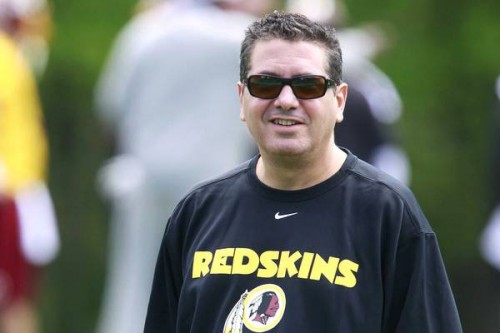 Members of the Native American community have been trying to get the Washington Redskins to change their name and after today things could move a few steps closer to seeing that happen.
Despite numerous efforts over the last 10 years or more to have Washington Redskins owner Daniel Snyder change the teams name, Snyder has openly refused so two United States Senators (Sen. Maria Cantwell (D-Wash.) and Rep. Tom Cole (R-Okla.)) will present NFL commissioner Roger Goodell with a letter today asking him to support the efforts of Native Americans to change the name.
Although many Native American organizations have voiced negative opinions about the "Redskins" name, Washington Redskins officials have stated that they feel over 50 percent of the Native American community supports the team and its name. Could a change be coming in D.C.? Stay tuned to HHS1987 for more details.
© 2014, Eldorado2452. All rights reserved.