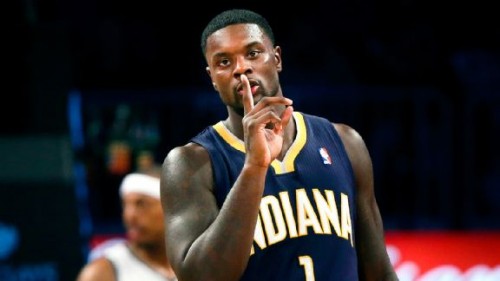 According to ESPN.com,
Indiana Pacers president Larry Bird called a meeting with Lance Stephenson prior to Friday's Game 6, two days after Stephenson was caught blowing in the ear of Miami Heat starLeBron James and given his second flopping fine of the Eastern Conference finals.
"He said, 'Don't do it again,' so I'm not going to do it again," Stephenson said after the Pacers' shootaround. "He's kept me on the right path my whole career, and if he says something to me, I take it to heart."
When asked what would have happened had Stephenson blown in Bird's ear in a playoff game during Bird's playing days, Stephenson was blunt.
"There probably would've been a fight," he said. "But this is a different type of game from the '90s. You can't throw blows."
story via ESPN.com 
© 2014, Eldorado2452. All rights reserved.