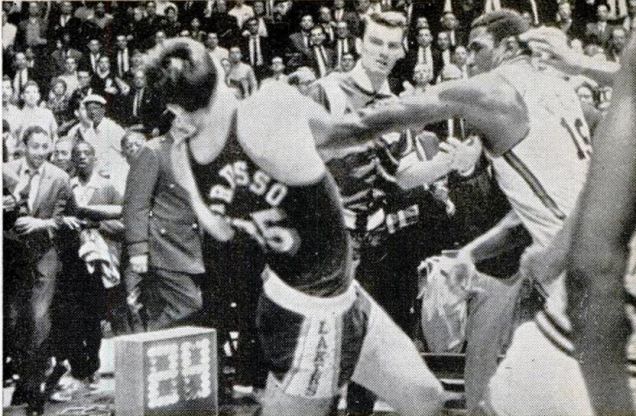 Die-hard basketball fans will pass out after they see this.
Most fans will know the name Willis Reed thanks to his heroic show of bravery in the 1970 NBA Finals. Reed became an iconic sports figure when he hobbled onto the court for warmups before Game 7 in a game he wasn't supposed to play in due to injury. He logged only 27 minutes on the court, but his presence helped push the Knicks to their only NBA championship in franchise history.
What many don't remember about Willis is the fight he had with the entire Lakers team!
This being different in the late sixties, no footage of the incident ever surfaced and the story itself  fell under the radar for the most part.
Michael Rapaport's 30 for 30 doc "When the Garden Was Eden" based on Harvey Araton's book of the same name, which focuses on the 1970s Knicks debuted on ESPN, and it showed the fight many have been waiting to see.
Reed ended up tangling with Lakers forward Rudy LaRusso that turned into something bigger.
Watch a clip of the footage below. Check out Rapport's documentary on ESPN this month.
© 2014, Mehka King. All rights reserved.