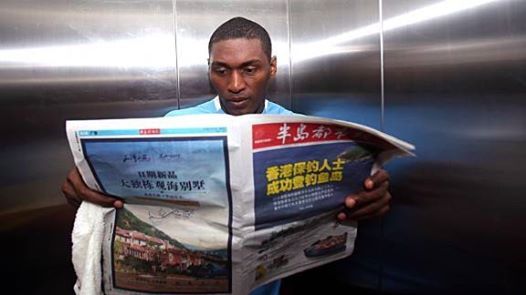 As former NBA champion Metta World Peace prepares to embark on a trip overseas to play in China, it appears his address isn't the only thing that will be changing. Once Metta World Peace takes his talents to China to play for the Sichuan Blue Whales this season, Metta will also be changing his name. Metta World Peace is set to change his name to "Panda Friend".
According to China Daily:
World Peace, who is known in China as "Ci Shiping", a literal translation of "Metta World Peace," now plans to name himself after China's giant panda, a precious animal based in Southwest China's Sichuan province, where his new team is also based."New Chinese name coming soon. You guys are going to love it! " He posted on his Chinese twitter-like social media Sina Weibo.
Stay tuned to HHS1987 for all your NBA news.
© 2014, Eldorado2452. All rights reserved.