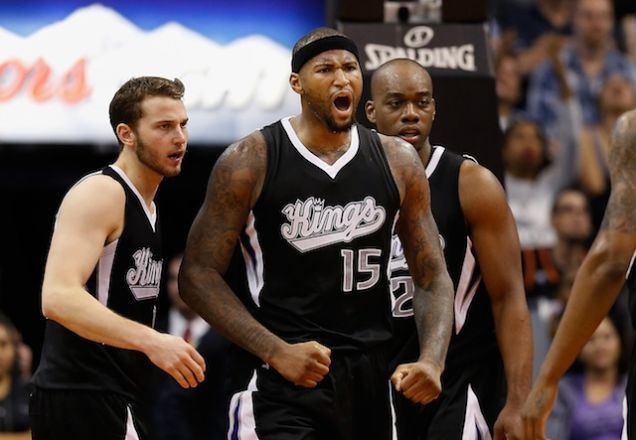 The news came early this morning that the talented, but struggling Sacramento Kings fired their head coach Mike Malone. The team holds an 11-12 record currently. Even with budding star Demarcus Cousins and Rudy Gay in tow, it's going to be hard for the Kings to compete in the already crowded Western Conference.
Interim coach Ty Corbin has some ideas on how to at least make the team standout defensively.
Yahoo! Sports Adrian Wojnarowski reports that Corbin, is ready to employ some version of a 4-on-5 defensive scheme.
From the report:
How Karl would deal with Ranadive will be fascinating, too. The owner played the part of a fantasy league owner, treating the Kings like a science experiment. He shared tactical experiences with Malone about coaching his child's youth team, and pressed him to consider playing four-on-five defense, leaking out a defender for cherry-picking baskets. Some semblance of that strategy is expected to be employed with Corbin now, a source told Yahoo Sports.
Basically, what were talking about is having a designated cherry-picker! Let's see how that works, if they ever do it.
© 2014, Mehka King. All rights reserved.