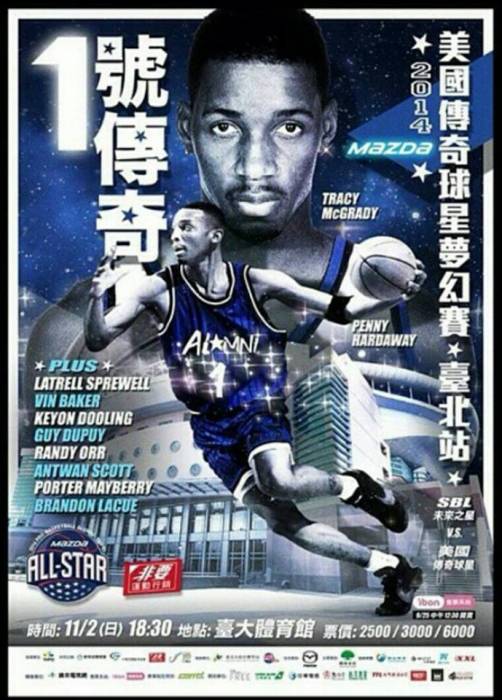 Tracy McGrady, Penny Hardaway and a slew of former N.B.A. greats are out to show that they can still hoop with the best them.
McGrady and Hardaway along with the likes of Vin Baker, Latrell Spreewell and more will head to Taiwan for the 2014 Mazda All-Star Game. .
They'll be joined by a few of the most exciting pro dunkers in the world Guy Dupuy, Werm and Porter Mayberry.
Sounds like a great game. If you happen to be in Taiwan on November 2nd, see if you can stop by the game.
© 2014, Mehka King. All rights reserved.