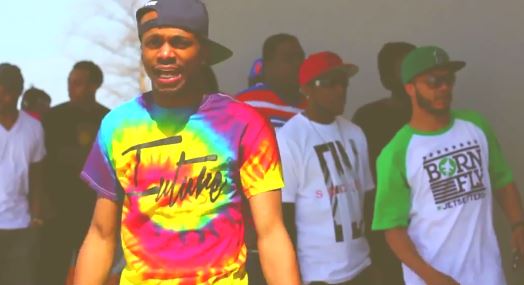 Norfolk, Virginia native and emcee Amir Driver (FKA A.Driver) delivers his Barry "Bphresh" Bryant of Phresh Films directed visual for "The Camp Out", taken from the Mini-Series Sneaks Is Watching. The video finds are fashionable wordsmith in the midst of what those in the sneaker culture refer to as "camping out" in which a potential buyer waits in-line for any number of days just for an opportunity to purchase an over priced piece of urban footwear. Watch and comment below!
Purchase The Sneak Tape EP on iTunes | HERE.
'The Campout' is the first episode of Amir Driver's mini-series 'Sneaks Is Watching'. An 8 episode visual depiction of his concept EP, The Sneak Tape, the latest project from Amir Driver gives viewers and listeners a detailed insight into 24 hours as a dedicated sneaker enthusiast. Shot by Barry "Bphresh" Bryant of Phresh Films, the episodes follow Driver as he pursues a brand new coveted release. Each song plays as a score for a single episode, documenting the events taking place throughout Driver's day, as he narrates us through the series. The first installment, entitled 'The Campout', is produced by Dante Lewis.
© 2014, @quinelleholder. All rights reserved.