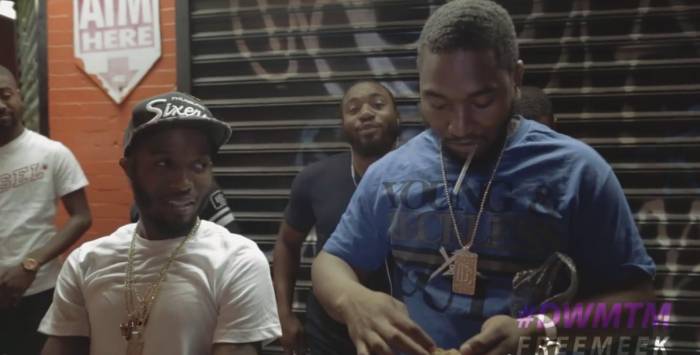 Shy Glizzy and the Dreamchasers (Tak, Omelly, Deen & Pmon) shoot their latest vlog live from Sigel street. Wearing a Dreamchasers chain, its obvious Shy Glizzy is apart of the chasers now. Everyone talks on camera to let the viewers know they are still out here in the hood and are shouting out "Free Meek Mill."
Checkout Tak HHS1987 interview from Sigel street below.
Checkout the behind the scenes footage of Omelly's "DC Stamp" video below.
© 2014, @BWyche. All rights reserved.