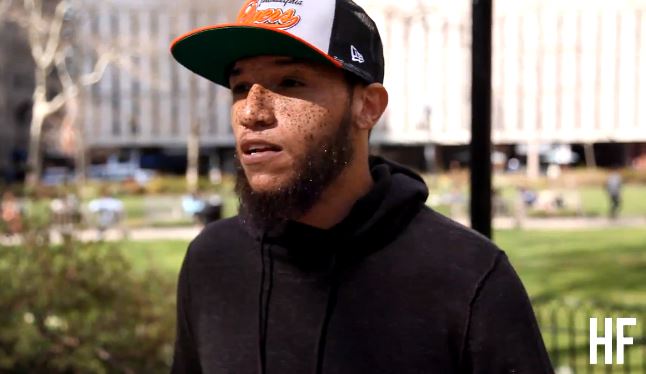 Watch below as Freck Billionaire talks individuality, creativity, wisdom & spirituality with HYPEFRESH Magazine and be sure to listen to their  mixtape sponsored by me and a select group of industry taste-makers | here!
You just gotta love Freck Billionaire's daily grind. The inspirational rapper has a new goal set out for himself — and that's to touch the lives of people through his music. Once being known as the hardcore gangster rapper, Freck has decided to change it up a bit. Going through life's experiences has put him through a lot — and we mean, A WHOLE LOT. However, his new found connection with Jesus Christ has him on a new & improved mission — to walk a better path in life, as well as delivering the best quality content to his fans.We caught up with him for a one on one interview in Rittenhouse Park, Philadelphia to talk politics, opinion, advice & new his new movements in the music industry. Check it out for yourself!
© 2014, @quinelleholder. All rights reserved.