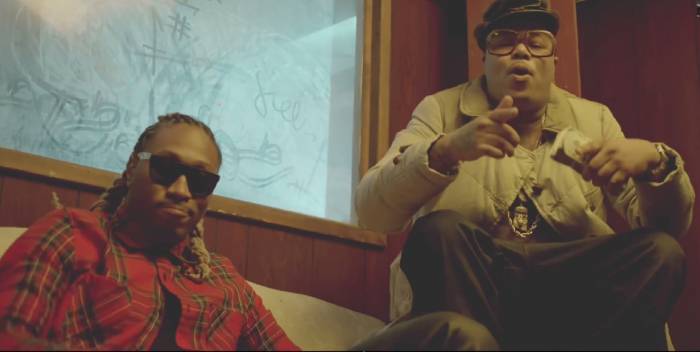 I won't front, I was a little let down when the video for "Move That Dope" dropped last week and there was no Casino in sight. :-(. Luckily for me, Future has been kind enough to let his FreeBand artist hitch a ride on the extended version of his latest single's video. :-). Check it out below.
**Bonus: While you're here, peep the tracklisting and cover for Future's forthcoming LP, Honest.
1. Look Ahead
2. T-Shirt
3. Move That Dope Ft. Pharrell, Pusha T & Casino
4. My Momma Ft. Wiz Khalifa
5. Honest
6. I Won Ft. Kanye West
7. Never Satisfied Ft. Drake
8. I Be U
9. Covered N Money
10. Special Ft. Young Scooter
11. Benz Friendz (Whatchutola) Ft. Andre 3000
12. Blood, Sweat, Tears
13. Big Rube Speaks
14. Side Effects
15. I'll Be Yours
16. How Can I Not Ft. Young Scooter
17. Sh!t
18. Karate Chop (Remix) Ft. Lil Wayne
© 2014, @BWyche. All rights reserved.