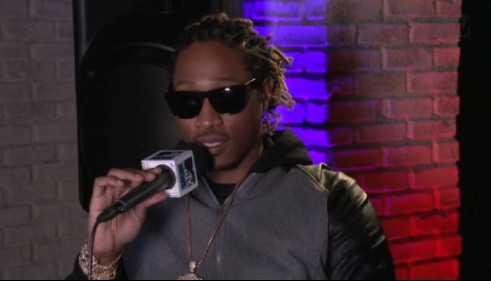 Future sat down with Sway for an #Honest sitdown and gave us more background story on the "Drunk In Love" situation. He tells Sway that Detail begged him to cut the track and in turn gave it to Beyonce. According to the rapper, Detail never told him that Bey planned on releasing the track on her latest album. Future tells Sway that he was in the studio working with B.o.B. when the producer approached him to put his melody on the track and headed to NYC to meet with Beyonce shortly after that. Things are now alright with Future and Detail and the rapper hopes to at least have publishing rights to "Drunk In Love."
Later in the sitdown, Future opens up about if he would work with T-Pain. Many have compared Future and Pain in the past. Following the comparisons, Pain took quite a few shots at Future which in turn caused Future to "lose respect" for him. The rapper would have worked with Pain, but Future was disappointed that Pain didn't speak to him man-to-man.
© 2014, Julie Aly. All rights reserved.