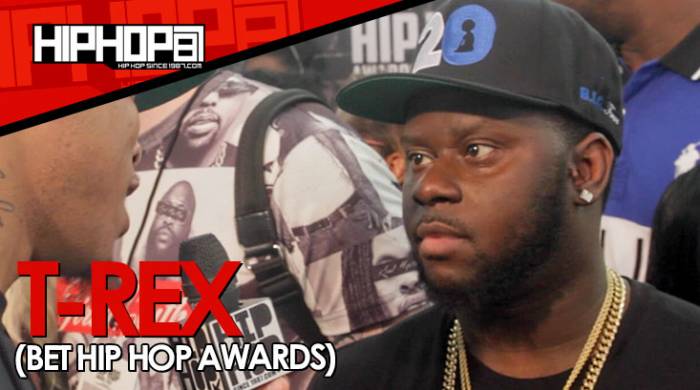 The annual BET Hip Hop Awards recently invaded the Atlanta area for a weekend full of music, art, and culture. As always, HHS1987 was in attendance to capture all the sights and sounds from another successful Hip Hop-centric extravaganza.
Our very own El Dorado was in attendance at BET's green carpet and spoke with a number of today's most noteworthy young artists including battle tested rap war veteran T-Rex who spoke on the growth of battle rap culture, the time and effort he puts into preparing for battle with his opponents, and his participation in the award show ciphers.
T-Rex also disclosed information about his upcoming joint project with Murder Mook, entitled 'Wade & LeBron', and his forthcoming joint venture with Snoop Dogg.
Watch the rest of our 2014 BET Hip Hop Awards interviews below.
© 2014, Dessy Weegar. All rights reserved.