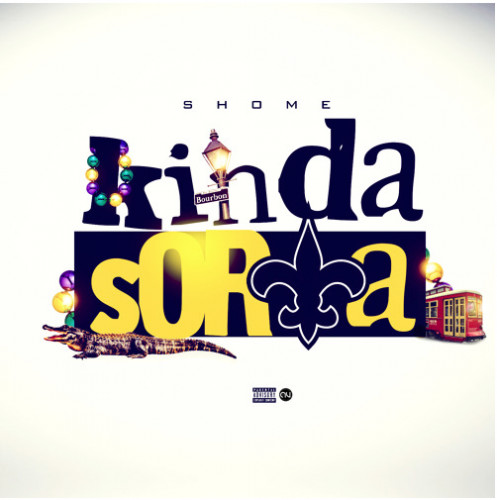 Real rap is on the rise yet again. Louisiana native, Shome returns to the scene after taking a year off to perfect his craft with a new mixtape entitled Kinda Sorta.
Some people have it all figured out, some people are just breezing through the wind, & then you have those who somewhat straddle the fence. With this 8-track offering, Shome wanted to present to the masses something that truly adds substance towards the culture or as the legendary Pharcyde would say, "gotta kick something that means something".
As you travel through the project, you'll experience sounds that cater to his creole roots, those who can relate, & those who simply love to hear a well-crafted record. Standouts include the introduction into the project, Indecisions which samples UK artist Sampha.
The bars invested into this project solidify the overall title & it's meaning–Shome is kinda sorta there. Stay tuned as it won't belong before he reaches his destination.
Stream below.
Keep up with Shome via his social media handles, @Shome504
© 2015, Niyah Nel. All rights reserved.