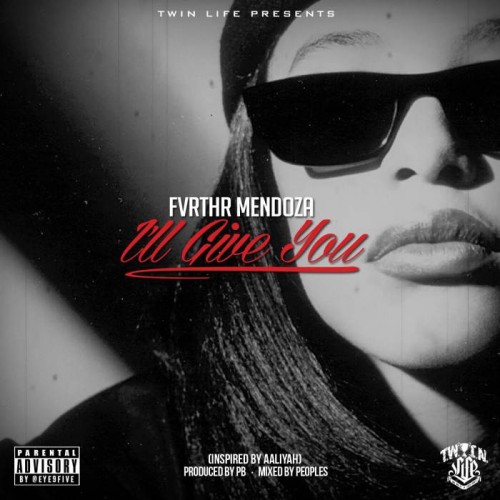 14 years ago, one of R&B's brightest stars Aaliyah passed away in a tragic accident. The news shocked fans and music admirers around the world, as no one could believe that one of the genre's most beautiful souls had been taken from the world. Since her passing, her name has been kept alive consistently, especially by the likes of artists such as Kendrick Lamar and Chris Brown. Her influence on the direction of R&B, as well as how she inspired some of today's top talent, goes to show you how much impact her time here carried.
Now, in memory of one of his favorite artists, Fvrthr Mendoza has put together a record as tribute to baby girl. Fvrthr believes that what Aaliyah did for the culture was needed, and that she deserves a lot of praise for doing so. Fvrthr explained, "We're living in a social media world, and in a sense Aaliyah represents a simpler time in our lives when good music was just that: Good Music."
True indeed. The record features a sample of the popular record One In A Million, with an emphasis on the "I'll give you" lyrics from the hook of the original record. The production is courtesy of Twin Life Brand's in-house producer, PB and mixed by Peoples(@Peoples21) of Fetty Wap's 1738 team. The song carries a nice vibe, which is easy to get into if you love Aaliyah because of Fvrthr's obvious respect for the songstress.
Check out the record below now, and in memory of one of history's most favorite R&B artists today, pour a little bit of that drink out!
© 2015, Niyah Nel. All rights reserved.