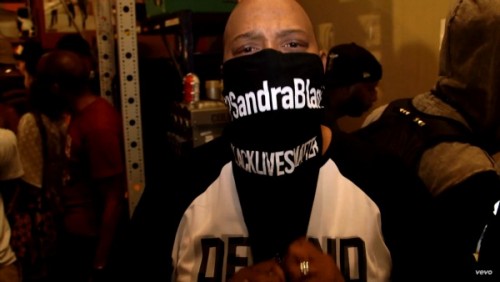 With their album Indie 500 on the way, Talib Kweli and 9th Wonder deliver the visual for the second offering from the project with Tef Poe and Kendra Ross. Which Side Are You On, is filmed in a mini-documentary format showing the modern day struggle of Black America.
Watch the very socially conscious visual below, Indie 500 arrives Nov.6th!
Sama'an Ash, largely known for his heralded mini documentary All star Tribute to UGK, travelled to Ferguson in August for the commemoration of Mike Brown's murder and the Ferguson uprisings. He documented the weekend's events and used them to provide visuals for this song which poses what has been come a popular question of accountability in the current social justice movement.
"Which Side Are You On" pays homage to those murdered by the police over the past year and those who have taken a stand. It highlights excerpts from the Ferguson Rocks and Ferguson Is Everywhere fundraiser concerts Talib produced this past August in St. Louis. The footage features Tom Morello, Bun B, Common, Outernational, Cornel West, Pharoahe Monch, jessica Care moore, Jasiri X, M-1 of dead prez and K'Valentine all of whom participated in the August concerts.
© 2015, Oktane. All rights reserved.