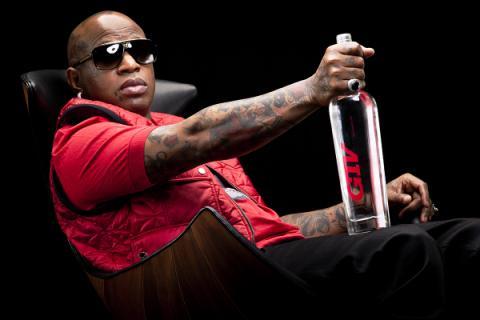 It just keeps getting messier. Apparently Cash Money Records CEO, Birdman, is suing Jay-Z's TiDAL music streaming service over Lil Wayne's latest drop, the Free Weezy Album. 
For those who have already heard the album (which I hope you have by now), you're hip to all the subliminal AND direct shots that were taken at Cash Money Records & Baby. During a recent show in Miami while Weezy was performing, Birdman was said to have thrown a drink his way. Earlier today, we found out that Birdman & Young Thug are getting looked at by authorities in relation to the previous shooting of Lil Wayne's tour bus in April. Now, here we are–looking at a lawsuit.
The lawsuit was obtained by TMZ & according to them, Birdman is suing TiDAL saying that they are an "illegal intermeddler" & his company, Cash Money Records, owns the exclusive rights to all of Lil Wayne's music. The lawsuit then went on further to attack the streaming service itself, saying that the project was "a desperate and illegal attempt to save their struggling streaming service."
Tidal is saying that rights were given to them by Lil Wayne himself to stream his music in return for owning a stake in the company. Cash Money quoted Lil Wayne in the lawsuit quoting Lil Wayne's contract stating specifically that Weezy doesn't hold any power towards his licensing. The company says that the project received "epid reviews" & could even taint the company's reputation.
Low blow. Ouch. We'll see how THIS one goes..
© 2015, Niyah Nel. All rights reserved.