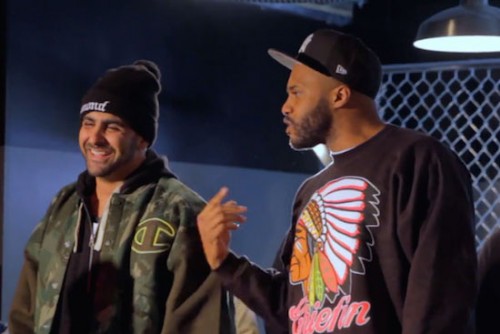 Dizaster and Math Hoffa are stepping into a new ring, a boxing ring. The battle rappers both accepted an offer by Damon Feldman to take part in a celebrity boxing match. This is the second time Feldman has offered Diz a shot at boxing but his would be opponent, Cassidy, declined the offer. As you may know, Diz and Math had issues for a while that came to a head when Diz punched Math in the face at KOTD's Battle of L.A. 5 back in July.
Although the rappers agreed to the fight via Twitter, Feldman is still working out a price tag with Diz while Math is 100% in. "I've been talking to both of them on the phone," Feldman told BattleRap.com," I'm just waiting to hear back – really, it's all in Dizaster's hands right now because [Math Hoffa] is in. 100%." This seems more legit than the previous fights the promoter has advertised including one between Drake and Chris Brown as well as George Zimmerman vs DMX.
We'll keep you updated as to when the fight will be taking place.
© 2015, Julie Aly. All rights reserved.