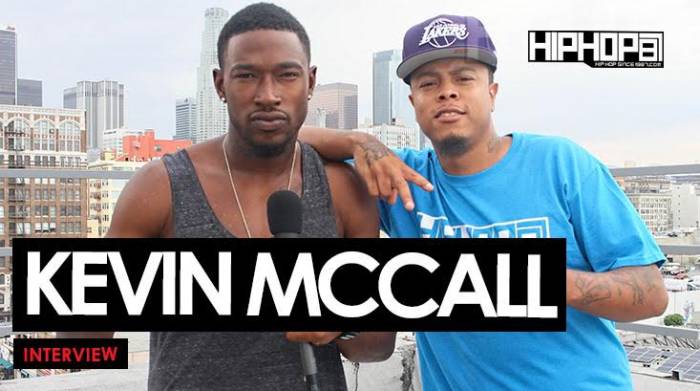 Recently, we caught up with Grammy nominated singer/songwriter and producer Kevin McCall in downtown Los Angeles to get some insight on what he has been working on. While hosting his "Bonnie & Clyde" Gifting Suite during the 2015 BET events, Kevin McCall took a moment to discuss his latest project 'In My Zone 3', working with Chris Brown again and much more.
Looking to deliver a new album in the first quarter of 2016, Kevin McCall spoke on his latest project 'In My Zone 3' and the new sounds he plans on introducing us to with his album next year. Releasing his 15 track project 'In My Zone 3' in late May of 2015, Kevin McCall informed us on why he dropped the project and elaborated on working with fellow singer Chris Brown again with his single "Waterbed".  Kevin McCall wanted to give his fans quality music they expect from him before introducing them to something new and wanted to give them that with 'In My Zone 3'.
Before concluding our interview, we also spoke with Kevin McCall about his thoughts on the South Carolina tragedy were a young white american terrorist killed nine african americans and the confederate flag being removed. Kevin McCall is also known for his work in the Black Lives Matter movement in Los Angeles so we wanted to get some insight from him on the issues America is facing with South Carolina currently as well as his plans for the remainder of 2015 and beyond.
The interview was conducted by Eldorado. The interview was shot by Brian Da Director.
Follow On Twitter/Instagram:
@kevinmccall/ @kevinmccallofficial
@Hiphopsince1987
@Eldorado2452
@BrianDaDirector
© 2015, Eldorado2452. All rights reserved.