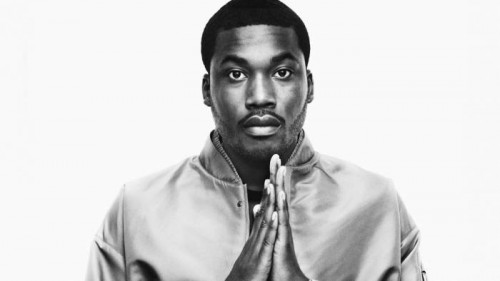 Meek Mill has had a turbulent 2015 full of ups and downs and it looks like things are shaky once again. Meek could be facing another stint in jail again over violation of his ongoing probation. The Philly rapper is still on probation from a drug and gun conviction from 2009. Court documents confirm, Meek was required to obtain a travel voucher from authorities before leaving Philly. Now, the judge has now summons Meek to appear in court Thursday morning. According to TMZ the trip that could have possibly led to the violation was his visit to the AMAs on November 22nd with Nicki Minaj.
UPDATE 5:25pm: Meek Mill court day has ended with no resolution but with a court day next week where more witnesses will be called.
Court over for the day for Philly rapper Meek Mill on probation violation. Will resume next week w/more witnesses. @FOX29philly

— Shawnette Wilson (@SWilsonFOX29) December 10, 2015
Meek took to his Instagram page to address the situation, mentioning that it might be his "last post":
"I'm actually fighting for my life and freedom … Something I've been going thru from a case I caught at 19 years old and been on probation since… I am 28 now … It's funny to see people on the internet laughing and joking about me and my family going thru these things, it's just shows me where the world is at nowadays! But if you are for me prayers up and wish me the best! Thank you to everybody that ever supported and I will continue to b great! If this is my last post know I will continue to remain strong and grow to b a better man and set a example for every minority with a dream that anything is possible! Trials and tribulations and chances makes chances & never lose faith! No matter how things go. PRAYERS UP!!"
© 2015, Oktane. All rights reserved.