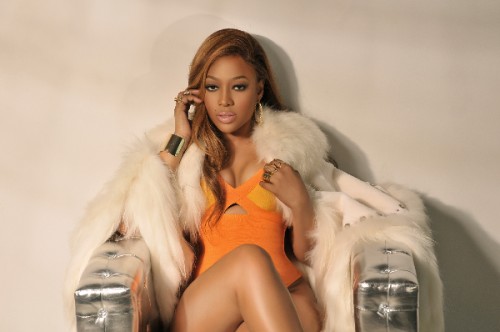 Miami's own "Diamond Princess", Trina, has secured a new imprint deal with Penalty Entertainment (Sonny Red Distribution)/The Executive Club Worldwide & is ready to reel the attention back in. With a new deal on her side & a new creative space, "The Baddest Bitch," as she's also self-proclaimed herself as, is back in the studio working on her 6th studio LP; still untitled. That album will debut in mid-2015 & receives executive production credits from Grammy Award winner, Rico Love. A few days ago, the two released a collaborative track together entitled The Real One, which will live on the album.
A lot seems to be going in favor of the platinum recording femcee. Along with prepping for a new album & getting under new label management, Trina is currently developing a new docudrama series; this is shooting for a definite release.
Neil Levine, the President & CEO of Penalty Entertainment had this to say about their new venture:
I am honored to welcome Trina and The Executive Club Worldwide to the growing Penalty family. The Trina brand is one of the most prevalent brands within the Hip Hop industry, and Penalty is pleased to continue the trajectory of such an A-list artist.
Trina also expressed her thoughts:
This is the beginning of a new direction and stage within my career, and now my own imprint—Rockstarr Music Group. I have collaborated with so many different talents during my career thus far, and I am beyond excited to share this phase with the world as I continue to evolve.
Listen to her latest single The Real One here.
© 2015, Niyah Nel. All rights reserved.