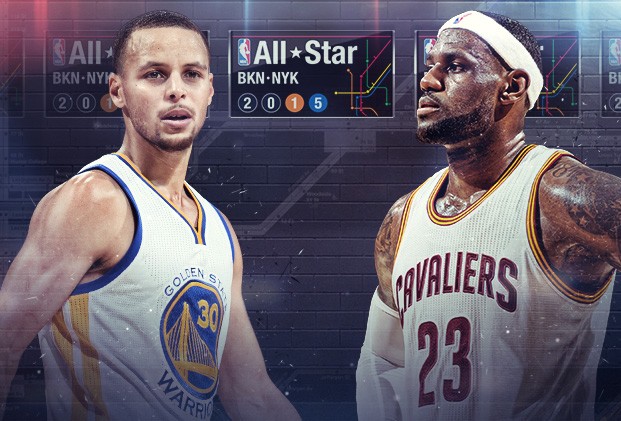 The 2015 NBA All-Star game will take place on February 15th live from the Big Apple and last night, the starting lineups for both the eastern and western conference have been revealed. Despite the Atlanta Hawks having the best record in the East, no one on their roster will start in the game. Toronto Raptors guard and Philly native Kyle Lowry has earned his first spot with the big season the Raptors are having.
The western conference starters will also feature a few new faces as Golden State Warriors guard Steph Cuury and New Orleans Pelicans big man Anthony Davis both earning starting positions. Kobe Bryant was selected to play but due to a recent injury, Houston Rockets guard James Harden may be named a starter. As the NBA gears up for a great NBA Weekend (Feb. 13th -15th) in New York City, checkout the 2015 NBA All-Star starting lineups below.
Eastern Conference: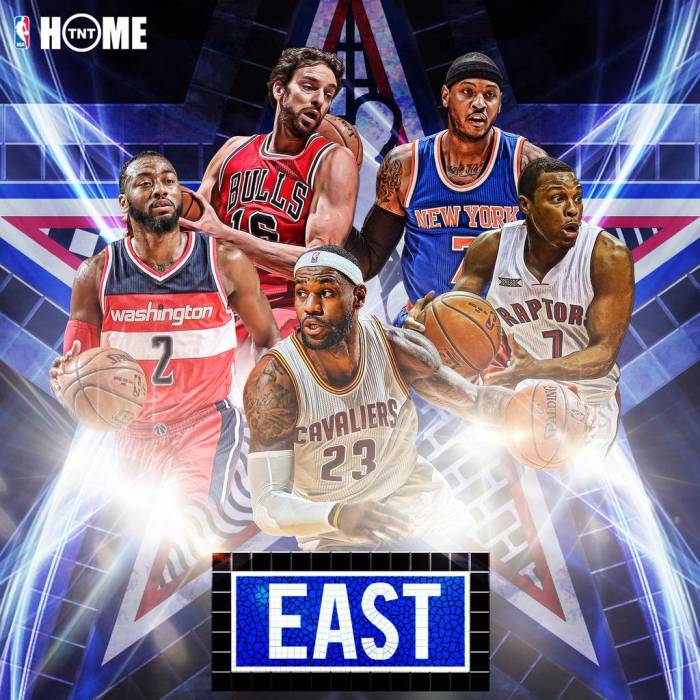 Lebron James (Cavs)
Pau Gasol (Bulls)
Carmelo Anthony (Knicks)
John Wall (Wizards)
Kyle Lowry (Raptors)
Western Conference: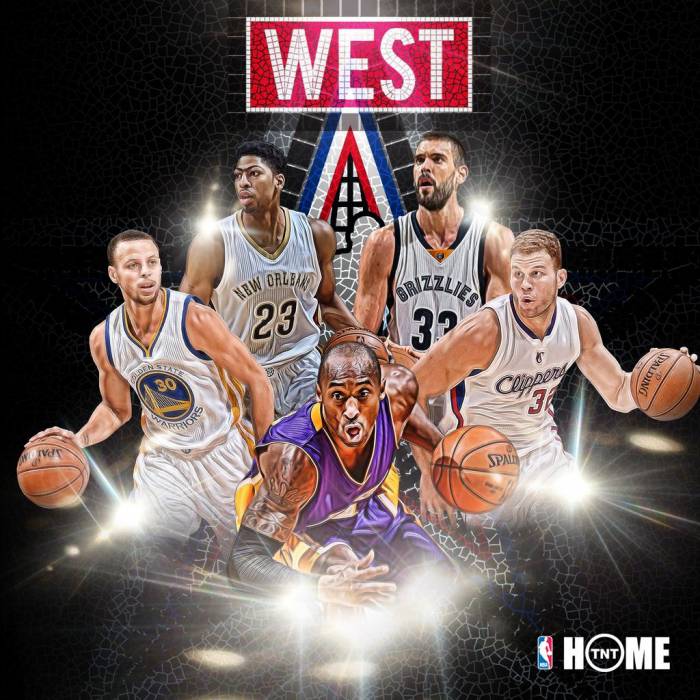 Anthony Davis (Pelicans)
Marc Gasol (Grizzles)
Blake Griffin (Clippers)
Kobe Bryant (Lakers)
Steph Curry (Warriors)
© 2015, Eldorado2452. All rights reserved.