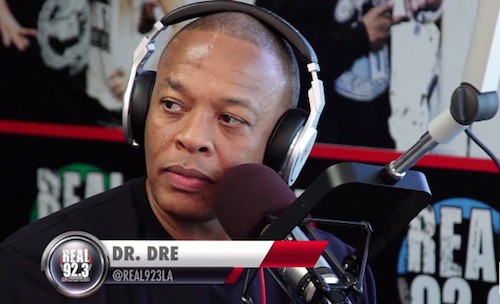 On the 20th anniversary of Eazy-E's passing, Dr. Dre headed to Big Boy's Neighborhood. The rapper/producer/mogul spoke to the radio host about the forthcoming N.W.A. biopic, Straight Outta Compton. He expresses that he hopes fans "can be inspired" explaining, "That was the main word we used when we went into this. We want to show the ultimate brotherhood, betrayal-it has everything." Dre also said the film will clear up a few things, "One of the things we really want to get across was how we feel about women, because there's a big misconception." Before concluding their chat, Dre admits to originally being completely against the project and what changed his mind.
Straight Outta Compton will be in theaters on August 14, check out the trailer here.
Watch his interview with Big Boy below.
© 2015, Julie Aly. All rights reserved.