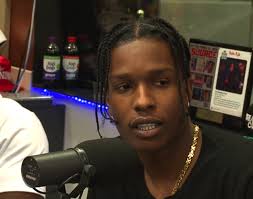 ASAP Rocky expressed his feeling about the Black Lives Matter movement in an interview with Timeout magazine and has been catching heat from all over the place ever since. It turns out, the interview was conducted last year with him saying:
"They're not forcing me to do s***. I'm just gonna stay black and die. Why, because I'm black? So every time something happens because I'm black I gotta stand up? What the f*** am I, Al Sharpton now? I'm A$AP Rocky. I did not sign up to be no political activist. I wanna talk about my motherf***' lean, my best friend dying, the girls that come in and out of my life, the jiggy fashion that I wear, my new inspirations in drugs!

I don't wanna talk about no f*** Ferguson and s*** because I don't live over there! I live in f**** Soho and Beverly Hills. I can't relate. I'm in the studio; I'm in these fashion studios; I'm in these b***s' drawers. I'm not doing anything outside of that. That's my life."
Now, we have found out that the timing of the interview may be counter to what Rocky feels now and he took time out to clear things up with the Breakfast Club.
Check out the full interview after this.
© 2016, Oktane. All rights reserved.