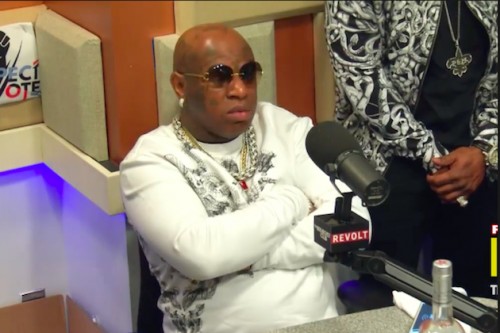 He heard it through the grapevine, people have been talking ish about the Birdman in particular The Breakfast Club. The Cash Money Records owner was set to appear on The Breakfast Club for an interview today, but things started off totally left as Birdman walked into the studio with a group of men looking very intimidating and began to lay down the law. Before he even sits down he tells the hosts Charlemagne, Angela Yee and DJ Envy "Stop playing with my name", he didn't get into any specifics even when CTG asks him on-air what the problem was. A few minutes into the interview, Birdman and his entourage abruptly walked out.
See the entire ordeal go down below and also the reaction from the crew.
© 2016, Oktane. All rights reserved.