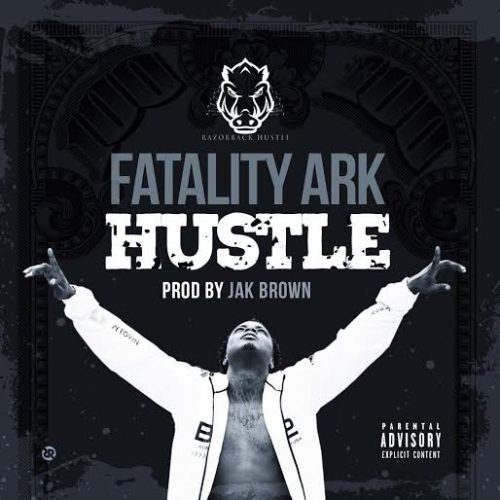 It's said that pressure bursts pipes, but it also creates diamonds..
A sparkle of musical clarity is surprisingly emerging from Blytheville, Arkansas; His name is Fatality Ark. Born Devione Quartez Barnett in Memphis, Tennessee in 1987, Fatality Ark was destined to be a product of the streets. At the impressionable age of 10, he developed a love for emceeing, which he would use to change his destiny forever. After a series of unfortunate events,  including the passing of his mother, the incarceration of his partner, Tragic, for 55 years on murder charges, and eventually Ark's own impasse, he knew it was either change or die.
Ark began putting his life into his music and hasn't looked back since.
Working on the second installment of his 'Razorback Hustle' mixtape series, Ark is here to prove that everything that glitters isn't gold… Sometimes, it's a diamond.
The second single from his forthcoming 'Razorback Hustle 2' is none other than "Hustle," with production courtesy of Jak Brown, known for his engineering expertise with ATL trapstar 2 Chainz.
Listen below.
© 2016, Niyah Nel. All rights reserved.