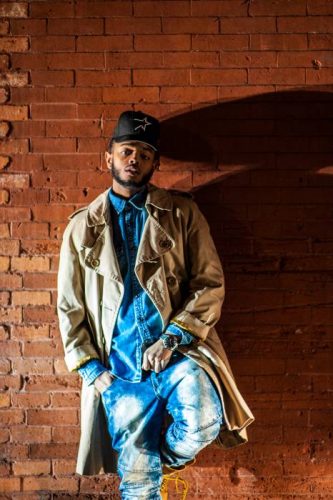 Grav liberates his latest heat, "Sippy Cupps." The Harlem native enlists U-Dubb to provide a head-nodding instrumental that pairs perfectly with his smooth rhymes.
Grav also spoke about how the Harlem music scene has changed, where he got his name from, and more. Listen to "Sippy Cupps" and see what he had to say below.

don't think the music scene in Harlem as changed at all. I believe Harlem as always been consistant with breeding great talent. There's something always emerging every few years in Harlem. From Kool Moe Dee, DJ Red Alert, Doug E Fresh, to Big L and the Children of the Corn, to the Mase and Bad Boy Era, to the Cam and Dipset Era and now to Vado, the A$VP Mob, Smoke Dza, and Dave East And ofcourse battle rap culture has always been big in Harlem. So no, I don't think the music scene in harlem changed. I just think times changed and with the industry changing, we may not get an impact close to or similar to the golden era or the early 2k's.
On his name:
Around when I was 12-13 the big homies made me drink a can of Steel Reserve smh. After I chugged the can, I started throwing up. On the back of the steel reserve it said some about gravity and shit. The big homies started cutting my ass while throwing up and would say thats Gravity for you. Then everyday I came around, they would call me Gravity and cut my ass, lol.
On the content of his music:
What's different in the content that I am creating is that it's lifestyle rap. I am not mimicking another individual, sound or trying to be in a certain lane. I do me and make music I like to listen to. That's what makes it rather unique like the young AZ would say.
On if fashion is still a big part of Harlem's urban culture
Definitely! That will always be land of the fly. We stand out like Pootie Tang you feel me? And if you not fly they will cut your ass until you jiggy. Thats regular harlem shit.
© 2016, Julie Aly. All rights reserved.