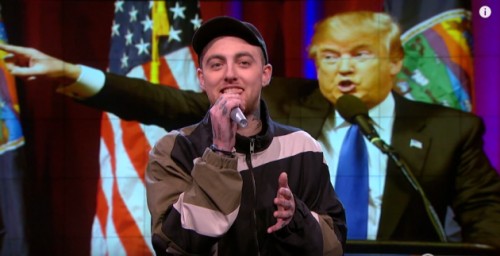 Mac Miller broke out in 2011 with his hit single Donald Trump which the business man thoroughly enjoyed, at first. Eventually the Republican frontrunner for the Presidential seat tried to sue Miller for using his name. Consequently, Mac shot back on his Twitter account by telling his followers not to vote for Chump  I mean, Trump and paid a visit to The Nightly Show to fully express how he feels.
Watch the hilarious diss below.
© 2016, Oktane. All rights reserved.