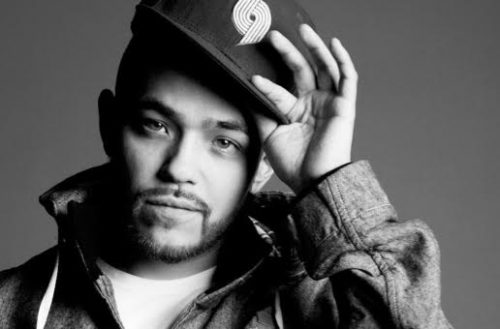 "Murderas" is the hypnotizing, gripping new single from Massachusetts producer Tonio Sagan (grandson of the late, great Carl Sagan), who blends bass-fueled Hip-Hop and smoky atmospherics alongside the slick rhymes of battle-rap legend Illmaculate (of Ill & Only, Sandpeople).
The Portland-hailing rapper kills it lyrically and vocally, spitting tack-sharp wordplay throughout verses that shift from one flow to the next. His ambidextrous delivery is key here, as Sagan builds his instrumental beneath his collaborator's rhymes. It makes for a track that's equal parts hyphy and Old West, with a touch of the producer's affinity for dub.
DJ N.E.B. (of Political Animals) deserves ample credit for that, as he deftly scratches in vocals from Sagan's previous single with Warrior King, "Frenemies," on the hook. That sample is boosted by Gambia-based singer Shanti Starr, whose vocals add a slightly haunting layer, and the smooth guitar work of Hugh Currier. Altogether, "Murderas" proves that you damn well better be following Sagan's career; dude's only getting better with each track he drops.
"Murderas" which features vividly illustrated artwork courtesy of Sp(Lit), is now available for streaming.
© 2016, Eldorado2452. All rights reserved.