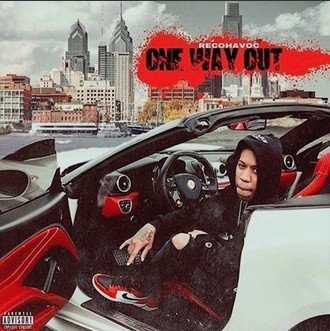 Philadelphia is one of the hardest cities to make it out of as a artist. So whenever an artist is able to create a buzz and gain a following, it's extremely important that we make sure we shine a light on that artist. Today, one of the most popular new artist from Philly released his debut mixtape "One Way Out", and that artist is Reco Havoc. The mixtape is full of bangers and is sure to have the internet and the streets going crazy!! "One Way Out" features Solis, YNW Lid, Zai Do Wel, and features production from Philly's own Maaly Raw, Infamous Rell, Jnat Beats, CodeMoly, and more!! Checkout the link to the mixtape below and be on the lookout for our exclusive HHS1987 Interview dropping this week!!
(Copy & Paste The Link in below in your browser)
https://mxtpz.me/a/133022
© 2017, RickDange. All rights reserved.