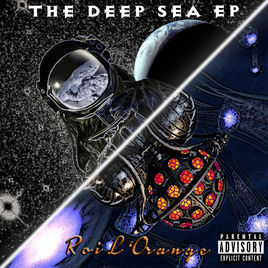 Hailing from Las Vegas, it could be easy to get lost in the literal sea of options there is when it comes to entertainment. Being an up and coming artist is tough when you have to compete for the attention of people with attractions like The Strip and the revolving door of musical guest that stroll through Sin City. Despite that, there's something special about being a diamond in the rough—a gem that's yet to be unearthed. This is the sentiment of23-year-old Vegas native, Roi Lorange who surfaces with his debut project, 'The Deep Sea EP.'
Set to the tone of wavy synths and distorted bass kicks, Lorange tackles topics such as women, transparency, triumph and more. With a slick voice and a smooth flow, Lorange breaks himself out with the perfect introduction—a clear cut representation of the trails it took to get to this point.
Take a listen to the project below, and get hip to the Las Vegas representative.
© 2017, Niyah Nel. All rights reserved.