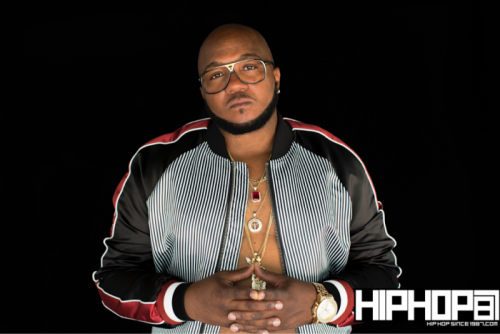 Alabama rap artist J.Simon is looking to make a name for himself in the music industry with his upcoming project 'Simon Says'. Before 'Simon Says' hits the streets later this month, we sat down with J.Simon to get some deeper insight on who J.Simon is.
1.    Who is J. Simon? 

J. Simon is a hip hop artist from the Backwoods of Alabama. I pride myself on being a father, a husband, a hustler and what I believe the definition of a "win" is. My music is not to be placed in a box and my sound is unique.

2.    What is your musical background? 

My musical background started at an early age and progressed over the years from being the top trumpet player in the state of Alabama, to a full scholarship to the University of South Alabama in Music. Now today I've transitioned my musical capabilities into being a lyricist. I like to think I'm a great contender within today's music industry and the fans will soon see with the release of my upcoming project, "Simon Says."

3.    You're from Mobile, Alabama. How does your sound contribute to the growing Alabama music scene? 

"Simon Says" represents growth for our Alabama music scene. There are so many talented artists from Bama and it's an honor and a dream come true to be in the position that I'm in as a representation of my state's music scene. I believe my sound and lyrics emulate that true southern culture and take listeners on a journey into life from my environment.
4.    You've described your personal sound as "Mob Muzik". What does that mean? 

I'm from MobCounty, which is Mobile County, so I came up with Mob Muzik as a name that describes the dominate sound that comes from the Port City area that you will hear on "Simon Says."

5.    Recently, you were added on as an opening act for T.I. and his Hustle Gang tour. How was that experience?

The experience was amazing. T.I. has always been one of my favorite artist and to witness him live in action as well as study his grind and hustle has been a blessing. It was also amazing gracing the stage alongside several of T.I.'s new artists and to see the grind of so many different people like me, who want to make a difference in this industry was definitely memorable.

6.    With the current state of rap being different than your sound, how do you think you'll be able to stand out against the popular sound we know today?

My music is Bright, Big, and Hot. The same way the Sun stands after the storm.

7.    What do you have coming up in the future? Any projects dropping?

Of course! My new single "Name On It" produced by Cheeze Beatz will be available on all retail media outlets as we lead into the worldwide release of my EP, "Simon Says" that will be released July 7th.

8.    What's your favorite track on the upcoming EP and what was the thought process behind it?

Honestly, all 8 tracks play a very important role in my life, but the one that stands out at this time would have to be  "Hold On", which were 2 of the last words my mother spoke before her passing in October 2013 due to diabetes. Her passing ignited my inner flame to go hard and never settle or stop in this business, so that song is very close to me and the drive I have now as an artist.

9. Where can we find you?

Instagram and Twitter @OfficialJSimon and don't forget "Simon Says" is dropping today 7/7/17!
Stay tuned to HHS1987 for all your new music. Follow @eldorado2452 on Twitter and Instagram for all your music and entertainment news.
© 2017, Eldorado2452. All rights reserved.