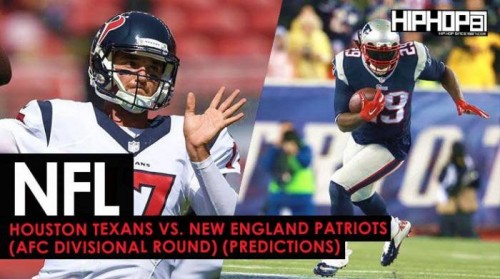 The second game of Saturday's NFL Divisional postseason is a AFC battle between the Houston Texans and the New England Patriots. All week long, several NFL experts and fans have predicted this to be a one sided affair. I don't see it that way.
For the New England Patriots, they come into the game with the best record in the AFC at (14-2). The formula has been simple over the years for the Patriots. In Bill Belichick they trust. Look for the Patriots to look to control the game on the ground today with running back LeGarrett Blount. Blount will rush for 2 touchdowns and 85 yards tonight. Patriots quarterback Tom Brady will be under pressure most of the evening from the pocket but he will pass for 2 touchdowns and over 200 yards on the night.
The (9-7) Houston Texans come into Gillette Stadium tonight looking to shock the world. Texans quarterback Brock Oswelier will have a career night for the Texans. Look for Oswelier to pass for over 250 yards and for three touchdowns. The Texans rushing game will be key. If Lamar Miller can run the ball and keep the clock running, the Texans will advance and beat the Patriots. I expect the Texans defense to show up and play big tonight. They will create two turnovers and sack Tom Brady four times. I'm picking the road team in this one.
The Patriots have not lost a game at home in the divisional round in 8 years so the Texans will need to play their best complete game of the season.
Texans 24  Patriots 21 
© 2017, Eldorado2452. All rights reserved.