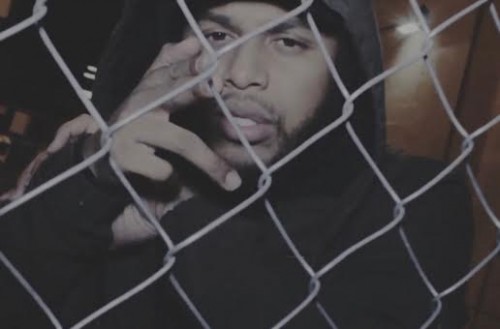 After recently shouting "F*ck Skoo" at the top of his lungs, Donte Peace remains just as defiant while releasing his latest video for "Rebellious," off his upcoming Black Babylon project.
And like the preceding dual single/video, the Brian Tolliver directed visuals for "Rebellious" finds the Seattle rapper diving into new territory, both musically and visually, with an approach that deftly mixes the most menacing parts of Houston chopped and screwed, Memphis horrorcore, and Compton G-funk. It makes for a drugged-out, drunk-as-hell sound, produced by TeekPunch, as Peace details his hedonistic lifestyle, and everything it encompasses.
As you may imagine, that includes a slurred laundry list of drugs and booze, blended with plenty of late-night run-ins with women. So when it comes to Peace repeating, "Hella f*ckin' rebellious," on the hook, you know damn well what he's talking about. You'll also likely get that phrase stuck in your head for days to come, with the track's contact-high hangover fading just in time for next Friday's release of Black Babylon. , which is now available for pre-order through all major digital retailers.
© 2017, Eldorado2452. All rights reserved.