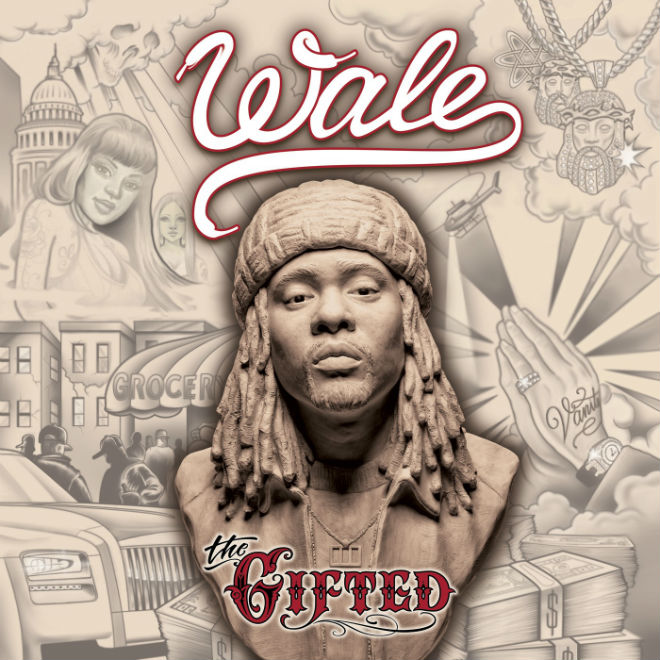 Wale's third studio album, The Gifted is finally here. The project features "Love Hate Thing," "Bad" featuring Tiara Thomas, "Bad" remix featuring Rihanna, "Clappers" featuring Juicy J & Nicki Minaj, and "Rotation" featuring Wiz Khalifa and 2 Chainz and many other singles. Expect features from Meek Mill, Yo Gotti, Rick Ross, Ne-Yo, Lyfe Jennings, Cee-Lo Green, Jerry Seinfield and many others.
PURCHASE: Wale – The Gifted (iTunes)
1. The Curse of the Gifted
2. LoveHate Thing (Feat. Sam Dew)
3. Sunshine
4. Heaven's Afternoon (Feat. Meek Mill)
5. Golden Salvation (Jesus Piece)
6. Vanity
7. Gullible (Feat. Cee-Lo Green)
8. Bricks (Feat. Yo Gotti & Lyfe Jennings)
9. Clappers (Feat. Nicki Minaj & Juicy J)
10. Bad (Remix) (Feat. Rihanna)
11. Tired of Dreaming (Feat. Ne-Yo & Rick Ross)
12. Rotation (Feat. Wiz Khalifa & 2 Chainz)
13. Simple Man
14. 88
15. Black Heroes / Outro About Nothing (Feat. Jerry Seinfeld)
16. Bad (Feat. Tiara Thomas)
© 2013, @BWyche. All rights reserved.