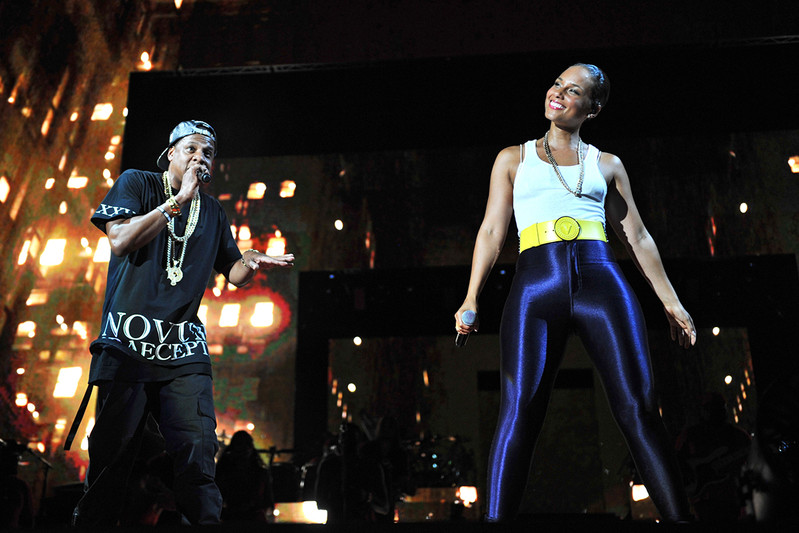 While Nas performed at Mets stadium last night, Jay-Z's Legends of the Summer tour with Justin Timberlake was at Yankee stadium. Why not bring out the talented Alicia Keys for their During his set, he brought out Alicia Keys for "Empire State Of Mind". Watch other clips from the show below. Watch Jay-Z & JT Trayvon Martin tribute here.
Jay-Z & Justin Timberlake – Holy Grail
"I Just Wanna Love You" x "Rock Your Body" x "I Want You Back" x "Izzo"
© 2013, @BWyche. All rights reserved.