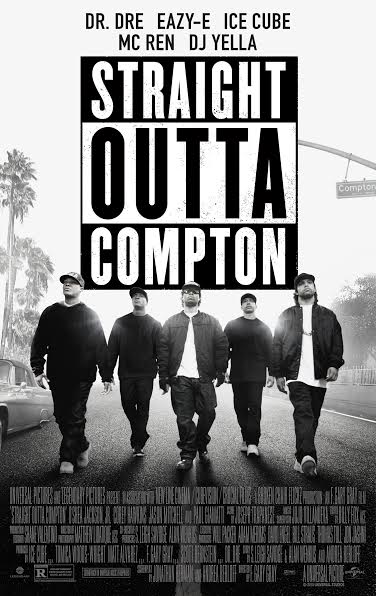 One of the most anticipated films in the last ten years in just under two weeks aways from hitting the big scene and we have teamed up with Universal Pictures to give you a chance to check it out before its official release. Get ready, you could catch an advanced screening of the upcoming movie 'Straight Outta Compton' next week in Atlanta.
In 1987, five young men, using brutally honest rhymes and hardcore beats, put their frustration and anger about life in the most dangerous place in America into the most powerful weapon they had: their music. Taking us back to where it all began, Straight Outta Compton tells the true story of how these cultural rebels—armed only with their lyrics, swagger, bravado and raw talent—stood up to the authorities that meant to keep them down and formed the world's most dangerous group, N.W.A. and as they spoke the truth that no one had before and exposed life in the hood, their voice ignited a social revolution that is still reverberating today.
Straight Outta Compton stars O'Shea Jackson Jr., Corey Hawkins and Jason Mitchell as Ice Cube, Dr. Dre and Eazy-E, and is directed by F. Gary Gray (Friday, Set It Off, The Italian Job). The drama is produced by original N.W.A members Ice Cube and Dr. Dre, who are joined by fellow producers Tomica Woods-Wright, Matt Alvarez, Gray and Scott Bernstein. Will Packer serves as executive producer of the film alongside Adam Merims, David Engel, Bill Straus, Thomas Tull and Jon Jashni.
On Tuesday, August 11, 2015, we could win a chance to attend the advanced 'Straight Outta Compton' screening in Atlanta if you know your Hip-Hop history. First you must follow @Eldorado2452 on twitter/Instagram. Secondly, you must email ([email protected]) or tweet @Eldorado2452 five records that Dr. Dre produced from the time span of (1987-2015) with atleast one song from the (90s, 2000s and present day). 10 winners will be selected. 
Good luck! Watch the trailer for 'Straight Outta Compton' here and stay tuned to HHS1987 for all your movie news.
© 2015, Eldorado2452. All rights reserved.