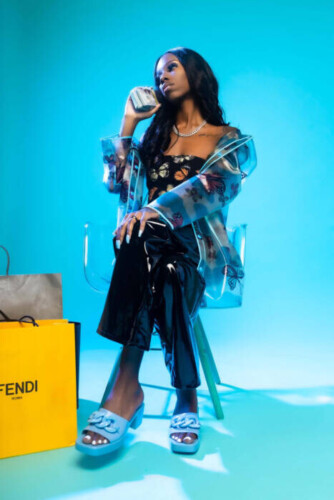 Hip-hop artist MaliFromCali is changing the game with her authenticity. Her California influences shine through her southern rap style tracks, creating a style and sound like no other. With hot songs like her latest, "Overseas" heating up around the country, MaliFromCali is sure to be the next big thing from both of her homes.
Hailing from Atlanta by way of San Diego, this Cali girl is making a name for herself in Georgia rap. Her ingenious way of mixing west coast flavor with southern rap sounds is unprecedented not only in female emcees but in the rap genre as a whole. Her sharp delivery and lyrical finesse have garnered MaliFromCali the unofficial nickname as the "female Lil Baby". Hungry to make her own way, MaliFromCali spends no time holding back from her fans. She constantly innovates new ways to stay engaged through new releases, music videos, social media posts, and blog coverage. Her newest single "Overseas" is the first drop in her 2022 run for #1. With more music and visuals to come, MaliFromCali is a name that the general public is best off getting used to in the coming future.
Listen to MaliFromCali on Spotify below and follow her on Instagram to stay in touch with the California/Southern rap queen.
© 2022, Tedfuel. All rights reserved.