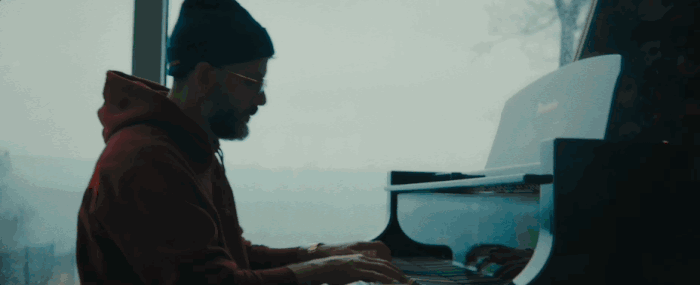 Grammy-award-winning producer Noah "40" Shebib has just appeared in a mini-documentary titled "Toronto Rising" produced by Native Instruments. The 14-minute doc was filmed in 40's hometown of Toronto and intimately details the beginnings of his long-standing career, including how he found his initial love for hip-hop, the integral role the Toronto rap scene has played in his journey, the beginnings of his award-winning relationship with Drake, and the construction of their record label OVO.
Native Instruments and 40 collaborated on this project with director Alim Sabir to construct this mini-doc in hopes of inspiring the next generation of producers. 40 wanted to give up-and-coming producers insight into how important it is to be involved in local music scenes and how he was able to accomplish so much at a time when the only instrument he had to make beats was his laptop. "Toronto Rising" is an intimate look into the life of 40 from his perspective, showing viewers the landmark places and hallmark collaborators that made him the super-producer he is today. This documentary puts 40's life on display like never before, from the iconic hip-hop, break-dancing, and graffiti hubs of his youth, to his Grandmother's house where he had his first studio, and the pristine State Of The Art (SOTA) studios he's built for himself today.
The mini-doc also features rare archival footage of 40's come-up, including never-before-seen material of key milestones in his career. This intimate story is told with home videos of him discovering his love for the piano as a child, his tenure in the Toronto-based rap crew "Empire" in the late-90s, and the early days of his legendary partnership with Drake when they were putting together his debut album, So Far Gone. "Toronto Rising" also speaks about 40's ongoing battle with Multiple Sclerosis and how even in the face of adversity, he's never lost his drive to create and wants to serve as an inspiration for others facing severe challenges to never lose hope and keep going. In the words of Noah "40" Shebib:
"I've always considered myself a visitor in hip hop. When I was 21, I got diagnosed with multiple sclerosis. I learned a lesson in the hospital, which was that as long as I had at least one finger that still worked, no matter what the world took from me, I could play the keyboard and I could make music. All the things in my life have pointed me in one direction. I'm here to play my part and to leave my impact."
© 2022, Seth Barmash. All rights reserved.