Artists Have The Opportunity to Perform in Front of Grammy Award-Winning Industry Titans at The BluePrint Pop-Up Series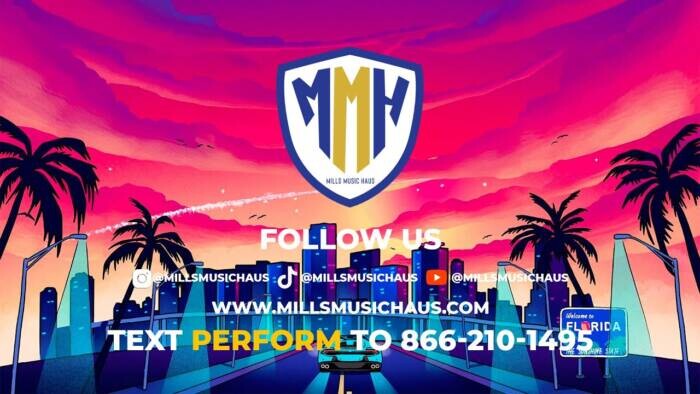 MIAMI, FL — The BluePrint Pop-Up Series will be hosting it's first unique event for musicians who dream of making it big in the music industry. This one-of-a-kind opportunity will give artists a chance to perform in front of Grammy Award-winning music producers, engineers, songwriters, and celebrity personalities. Each member of this elite panel will select the best musician to win a chance to win top packages and gain new industry contacts along the way. 
The Pop-Up Series will kick off in Miami, FL as the city heats up for Rolling Loud festival in July 2023, providing hand-picked musicians with an immersive experience in the music industry. Officially hosted by Mac Mills, special guests include: Grammy award winning engineer E-Mix, Grammy nominated producer Dre Knight, and radio programmer at 99 Jamz DJ Nasty305 will all be in attendance for the kickoff. Artists will receive media room access, live interviews and podcast radio stations, all of which will increase their awareness and fan discovery. This event will help develop their craft to create longer-lasting music by gaining feedback from industry experts who have made their mark in the industry. 
During the sessions, musicians will have the opportunity to perform their music, receive feedback from industry insiders, and meet with other artists. The top performers chosen during the Pop-Up Series will have a chance to win top packages –  including studio time, professional music video productions, and collaborations with established musicians. 
This event is open to all musicians looking to showcase their talents and gain valuable industry contacts. The BluePrint Pop-Up Series is excited to offer this opportunity to the talented and driven artists who are passionate about their craft and are looking to take their careers to the next level.
For more information and registration details, visit www.millsmusichaus.com
© 2023, alanna. All rights reserved.