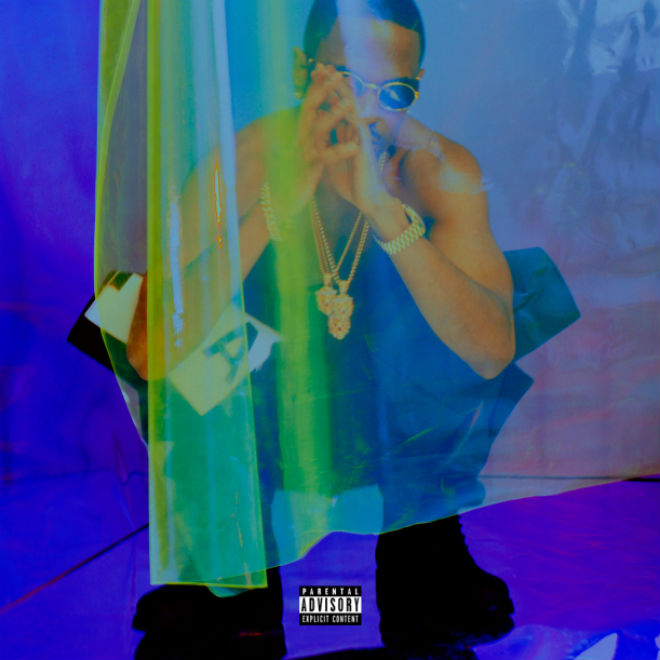 Normally if you see a track with Jay Electronica (READ: Jay Electronica – Act II: Patents Of Nobility Tracklist) on it you assume that everybody is checking for his verse, but not this time around! Kendrick Lamar (WATCH: Schoolboy Q – Collard Greens Ft. Kendrick Lamar) turns into Jason Voorhees and lyrical assassinates every one of his peers on Big Sean's (LISTEN: Naya Rivera x Big Sean – Sorry) "Control". Though Sean his self put up some impressive bars K.Dot is the center of attention and with verses like "I got love for you all but i'm trying to murder you niggas, Tryna make your core fans never heard of you niggas" you better believe some response tracks are on the way. I'm glad this track didn't make the album because of clearance reasons because all this song would have made me do is return Hall of Fame and buy 3 more copies of G.K.M.C, but if you still feel lead by the spirit of Yeezus to pick up the G.O.O.D. music members latest effort it will officially hit iTunes August 27th!
And I'm gonna get it even if you're in the way
And if you're in it, better run for Pete's sake
I heard the barbershops be in great debates all the time
Bout who's the best MC? Kendrick, Jigga and Nas
Eminem, Andre 3000, the rest of y'all
New niggas just new niggas, don't get involved
And I ain't rockin no more designer shit
White T's and Nike Cortez, this is red Corvettes anonymous
I'm usually homeboys with the same niggas I'm rhymin' wit
But this is hip hop and them niggas should know what time it is
And that goes for Jermaine Cole, Big KRIT, Wale
Pusha T, Meek Millz, A$AP Rocky, Drake
Big Sean, Jay Electron', Tyler, Mac Miller
I got love for you all but I'm tryna murder you niggas
Tryna make sure your core fans never heard of you niggas
They dont wanna hear not one more noun or verb from you niggas
What is competition? I'm tryna raise the bar high
Who tryna jump and get it? You better off tryna skydive
Out the exit window of 5 G5's with 5 grand
With your granddad as the pilot he drunk as fuck tryna land
With the hand full of arthritis and popping prosthetic leg
Bumpin Pac in the cockpit so the shit that pops in his head
Is an option of violence, someone heard the stewardess said
That your parachute is a latex condom hooked to a dread
© 2013, @quinelleholder. All rights reserved.