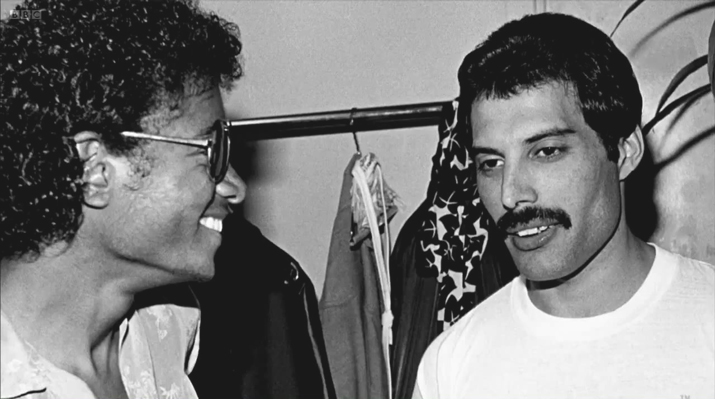 The undisputed king of pop Michael Jackson (WATCH: Dom Kennedy Says If He Could Rap As Good As His Life Was He'd Be Bigger Than Michael Jackson) and arguably the greatest rock star to ever live Freddie Mercury of Queen collaboratively produced a collection of records back in 1983 for a would be legendary album that not only was never completed but never released. The tracks were recorded at Jackson's (WATCH: Michael Jackson – Bad | 25th Anniversary Documentary)  home studio in (WATCH: R.I.P. Michael Jackson 1958-2009: 2 Years & Not Forgotten) Encino, California. Three songs successfully made it to the demo stage: "State Of Shock","Victory", and "There Must Be More To Life Than This." The three songs along with the rest of the unreleased records were cleared in 2011 and will now be fleshed out by the surviving Queen crew for release in the next few months. If you're looking for an idea of what the forthcoming LP is going to sound like check out to "State of Shock" above!
UPDATE 8/4/13: Freddie Mercury cancelled a duet with Michael Jackson in the 1980s because Jackson insisted on bringing his llama to the studio.
via Okay Player
© 2013, @quinelleholder. All rights reserved.