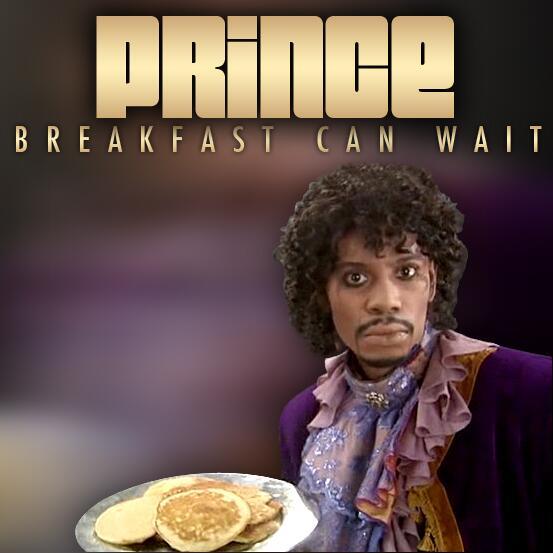 Minnesota native and music legend Prince has a new single entitled "Breakfast Can Wait" but there is more surrounding the artwork for the single then the actually single itself. Prince took to twitter this weekend to debut the single's artwork and simply tweeted out two words, "Game: Blouses". If your unaware of the term, it was used during a hilarious segment featured on Comedy Central's "The Chappelle Show" as comedian Charlie Murphy told a story about losing to Prince in a game of basketball and being served pancakes afterward.  Check out Prince's artwork for "Breakfast Can Wait" above and watch the "Charlie Murphy vs. Prince" below.
Charlie Murphy vs. Prince:
© 2013, Eldorado2452. All rights reserved.