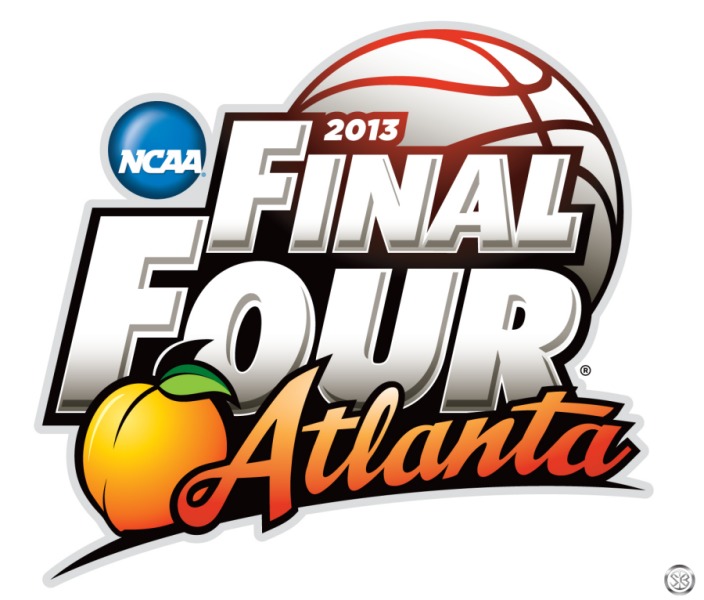 It's that time of the year again. The NCAA men's college basketball tournament madness, is here once again. The annual sporting event that will lead to an incredible amount of lost work productivity starts up again this week. What a crazy season of basketball it was this year – we saw a bunch of teams reach the #1 ranking in the country, then lose it. We also saw a bunch of wild upsets. Many basketball fans believe there isn't a clear top team in college basketball which could mean bracket chaos this year.
99problems.org presents our second annual bracket challenge. It's 100 percent free on Yahoo and the winner will receive a 99problems bag of swag! So CLICK HERE to sign up and have fun! Deadline to sign up and fill out your bracket is 12 p.m. EST on Thursday, March 21.
This year's tournament will wrap up in Atlanta at the Georgia Dome, site of this year's Final Four. Here is your comprehensive guide to the teams to look out for during this tournament and to also help you while filling out your bracket.
Skip to: Contenders, Almost Contenders, Best of the Rest, Cinderellas, Giant Killers
Contenders: These seven teams look to have what it takes to win it all and I see the national champion coming out of this bunch.
Indiana: My preseason pick to be national champions, Indiana played most of the year like the number one team in the country and they we're ranked it for part of the year. An early exit from the big ten tournament shouldn't worry Hoosiers fans as Wisconsin's defense always plays Indiana tough. The Hoosiers have the look of a national champion with four possible future NBA players and a great coach. SF Victor Oladipo played like an all-american this season. He can attack the basket and is also a game-changing defender. C Cody Zeller scores well down in the post and PF Christian Watford can stretch the floor and also contributes down low. PG Yogi Ferrell is also creative floor general. All four should be in the NBA someday and Coach Tom Crean is looking to officially bring Indiana basketball back as an elite program by winning the school's sixth national championship but first since 1987. The Hoosiers' problem this year has been consistency. Sometimes they look like the best team in the country, and other nights when they abandon their game plan they look beatable.
Louisville: The Cardinals are the best defensive team in the country by far. C Gorgui Dieng is one of the top shot blockers in the country and the team switches from zone to man to man defense to disrupt teams. Offensively, however, they are a team that sometimes plays well in spurts which makes them extremely vulnerable. They will go as far as senior PG Peyton Siva (two-time big east tournament mvp) and junior SG Russ Smith shooting will take them. PF Montrezl Harrell is a solid force down low and G/F Luke Hancock has emerged recently as another solid offensive weapon as an outside shooter. Louisville has the defense to keep games close, but sometimes their offense lacks behind. They will need someone, possibly Siva, to emerge as the go-to guy this tournament and score when needed. Coach Rick Pitino won a national title at Kentucky in 1996 and this is his best chance to win one now for their in-state rival.
Kansas: The two keys to the Jayhawks' success in this tournament will be the play of C Jeff Withey and SG Ben McLemore. Both have a future in the NBA and could use this tournament as an audition. Size is both underrated and invaluable in the NCAA tournament. Withey had a great NCAA tournament last year (setting the NCAA record for blocks in a tournament with 31) and should be in for another great year. McLemore could be a top 5 NBA draft pick if he chooses to leave after a stellar freshman season. McLemore has the talent to be the star of this tournament if he wants it bad enough. The defense of SF Trevor Releford , a very solid defender, is also key for the Jayhawks. Kansas basically dominated the Big 12 regular season and tournament this year but the conference wasn't as good this year, especially when it came to big physical teams. Withey also sometimes disappears on the offense end, which can't happen this tournament. Kansas has a legitimate shot at another national title this year, which would be the second for Coach Bill Self (2008 was the first), if their two best players play up to their potential.
Duke: The Blue Devils are 18-1 with Ryan Kelly who returned late in the season. They lost four games without him. Duke is a different team with Kelly and they have the ability to shoot the lights out. Kelly, Rasheed Sulaimon, and Seth Curry are all explosive scorers who can also shoot the lights out. Duke's weakness is that they rely a little too much on the three-point shot and shooters. One cold night shooting in the tournament and Duke will be out of the tournament. C Mason Plumlee is an athletic talented center down low who can cause issues for smaller centers, especially if Ryan Kelly draws the defense out further with the threat of him shooting. Kelly and Plumlee are solid defensively as well. Duke's big issues are the reliance on the three-point shot and also the inability at time to guard talented players who can attack the basket. Plumlee also has issues with stronger and bigger centers at times. Duke if they get hot this tournament could make a run at another national title, the program's fifth under Coach K.
Miami: As I said previously, Size is underrated in the tournament especially when you've got talented big men like the Hurricanes do. PF Kenny Kadji, C Reggie Johnson, and PF Julian Gamble are all at least 6'10″ and 240 lbs. Kadji can put up a double-double every game and is likely headed toward an NBA future. PG Shane Larkin is one of the best guards in the country and has all the tangibles you want in a floor leader. SG Durand Scott has improved his shooting this year and is also very good at driving to the basket. The question with Miami is which team is going to show up. They have a habit of playing down to their opponents' level. However, Miami did win their first regular season and conference tournament titles this year, even if the ACC did have a "down" year. Miami has the size and guards of a championship team, but you wonder if smaller teams or teams with more athletic big men could cause issues for the Hurricanes. Coach Jim Larranaga lead Cinderella George Mason to the final four in 2006.
Gonzaga: No longer considered a Cinderella team, the Zags finished the regular season ranked #1 for the first time in school history. Being a number one seed in the tourney has brought the program to a new level, but now it's time to show the world they belong. It all starts with 7′ tall C Kelly Olynyk, who for my money, is the most versatile player in college basketball. He can play and score like a big man down low, but he can also move with the ball and shoot better than most big men. He's a future NBA lottery pick and in the running for player of the year this season. PF Elias Harris is also a future NBA player and guards Gary Bell and Kevin Pangos have elite shot-making capabilities. Coach Mark Few is one of the most underrated in college basketball and he has the Zags' roster at a level where it can compete for a national title. The key is getting over the hump, as the Zags have never made a final four. Even with a 31-2 record, there is some worry that they've had an easy schedule this year, but they do have seven wins this season against teams in this year's tournament and their conference is better than many give them credit for. The issue is that we don't know how good Gonzaga is defensively since they haven't played a really high level offense  in a while. This could be the year Gonzaga finally breaks through.
New Mexico: The Lobos are an energetic team that smothers you with defense. They only score around 67 points a game, so they are not known for their offense. However, if the Lobos can get you to play their type of basketball, they can beat anyone in the country. Junior guards Kendall Williams and Tony Snell are the team's leading scorers. C Alex Kirk, who's 7′ tall, is very solid on offense and defense down low. Coach Steve Alford won a national championship as a player for Bob Knight's 1987 Indiana Hooisers championship team. Alford is one of the best players in college basketball history and as coach has had New Mexico playing in the postseason every year since arriving on campus. If there is a knock on New Mexico, it's their strength of schedule. The Lobos dominated their conference but also only played three ranked teams. They did beat those three teams however (Cincinnati, UConn, & UNLV). However don't sleep on teams from the Mountain West Conference (Boise, Colorado State, UNLV, San Diego State), as it was the most underrated conference in all of basketball this year. There are more teams in the tourney this year from the MWC than the powerhouse ACC and SEC. New Mexico is my sleeper pick to win the national championship this year based on their defense and style of play.
Almost Contenders: These teams that still could do well in the tournament, including making the Final Four, however each is lacking something that will prevent them from winning the national championship.
St. Louis: SLU is the best story in college basketball this year. They are playing in memory of Coach Rick Majerus, who retired before the season, then passed away a few months later. They are also very talented. They are a tough, smart team that plays an efficient, unique pressure defense. F Dwayne Evans can score, and when he's playing well they are hard to beat. Senior G Kwamain Mitchell can also be a clutch scorer as well. The Billikens are a sleeper to reach the final four, and if didn't have to beat Louisville to get there, I'd have them in it.
Michigan State: MSU have a lot of nice parts: F Adriene Payne can play inside and out, C Derrick Nix is a strong force down low, and SG Gary Harris is an extremely talented perimeter scorer. The Spartans have talent, size, and depth but haven't been able to win in their most important games this season. They also need PG Keith Appling to provide more leadership on the court and take command of the team especially in crunch time. Never count out Coach Tom Izzo – who is as good of a coach there is, come tourney time.
Michigan: The Wolverines' offensive, at times, makes them look like they could win a national championship. G Trey Burke is one of the best players in the country. G Tim Hardaway Jr is also extremely talented. MU was once ranked #1 this season, however they eventually showed their age/inexperience and went 5-5 over the regular season's last 10 games. MU has a tough path this year and the defense of this young team has been a concern most of the season. However, they do have the talent to make the final four if they mature and play with more consistency.
Georgetown: Guard Otto Porter Jr. would be my vote for national college player of the year this regular season, without him, the Hoyas probably wouldn't have been close to the NCAA Tournament. This is both good and bad for the Hoyas, as they have one of the tournaments best players and a future NBA star, but they rely on him way too much. They are a solid defensive group but are down right terrible sometimes on offense. They beat Tennessee this year with a final score of 37-36. The Hoyas lack of offense will doom them at some point this tourney.
Syracuse: The Orange are one of the more talented teams in the tournament on paper. PG Michael Carter Williams is a gifted player but can be mistake-prone. SF James Sutherland's inconsistency can win Orange games but can also lose them games. PF's CJ Fair is talented but not used enough. The Orange don't get enough production from their big men and can be very vulnerable inside. They also suffer from consistency issues and their zone defense is ripe for the picking from a team that gets hot from the perimeter. There are rumors that this could be Coach Boeheim's last tournament.
Ohio State: Buckeyes' guard Aaron Craft is one of the best defenders in the country and can completely shut down a team's opposing star guard. He has also developed a bit more of an offensive game this season. PF Deshaun Thomas is an elite player at his position but OSU is very dependent on his offensive production. He is a relentless high-energy player. The Big 10 tournament champions are talented but haven't shown enough offensive consistency to prove they can win a national championship this year.
Florida: At times the Gators look to be one of the most efficient teams in the country. C Patric Young is a beast down low and F Erick Murphy is a very skilled forward who could be in for a breakout this tournament if the Gators make a nice run. Scottie Wilbekin is a solid defensive point guard but struggles to create sometimes. Florida should rely on their inside game more in the tournament if they want to make a final four run. They've showed flashes of real brilliance this season but also struggled playing on the road.
Best of the rest: These best of the rest of low-seeded teams that could win a game or two but arent likely to make it as far as the Final Four.
UNC: Tar Heels might have lost in the ACC championship to Miami, but they have still won eight of their last 10 games, since switching to a four-guard lineup. Coach Roy Williams' decision to switch to a four-guard lineup with guard P.J. Hairston starting was brilliant and gave the Tar Heels new life and energy this season.  F James Michael McAdoo is their best player.
Oklahoma State: The Cowboys are led by freshman sensation guard Marcus Smart. He became just the third player to win the Big 12 conference's Freshman and Player of the Year awards in the same season. Sophomore G/F Le'Bryan Nash was highly recruited out of high school and at times shows flashes of such brilliance.
Creighton: When you've got an All-American type of player like Doug McDermott – anything is possible. McDermott led the Bluejays to a Missouri Valley Title and will some day be playing in the NBA.  They will go as far as he takes them (He averaged 23.1 points per game, the next best on the team was 9.6). Sr. C Gregorgy Echenique is also a solid low post player.
Wisconsin: The Badgers play some ugly basketball. It's not pretty to watch offensively, but their defense at times is some of the best in the country. If they can slow down the game and get you to play at their pace, they can frustrate and beat anyone (they beat Indiana twice this year). They don't really have a guy-to-guy on offense but three players average double figures.
Minnesota: Sure, the Gophers lost 11 of their last 16 games this season, however the Big Ten was the best basketball conference this year. However, they were once ranked this season and did beat Indiana. Sixth year senior Trevor Mbakwe & Jr. G Austin Hollins are talented enough to lead this team to a few wins if they can pull it all back together.
NC State: The Wolfpack were the most disappointing team this regular season, but still managed to beat Duke and UNC during the season. Jr. G C.J Leslie leads a team with a lot of talent on paper. They were picked to win the ACC before the season started, but wound up finishing fith. It's still possible for them to live up to expectations, as the talent level is there.
Marquette: Some people believe this may be Coach Buzz Williams most complete team at Marquette, which is saying something, since they've had some really talented players in recent years. Jr. G Vander Blue leads the Golden Eagles and is finally playing like the highly recruited player he was. 6ft8 290 lb F Davante Gardner is a force down low.
Butler: Rotnei Clark is Butler's leading scorer and also one of the best shooters in college basketball. Butler also beat Indiana this season in overtime. Coach Brad Stevens also knows how to get the best of his players come tournament time. He lead the Bulldogs to the national championship twice in 2010 and 2011, finishing runner-up both times.
Cinderellas: To me, Cinderellas are teams that may be lesser known to casual fans that could ruin some brackets and make a run to the Sweet 16.
Bucknell: Forward Mike Muscala has some really nice post moves and leads the NCAA in double doubles. He is a likely future NBA player. Jr. G Cameron Ayers is a solid shooter. The Bison also do a good job protecting the the rock and don't turn the ball over a lot. Lehigh introduced many to Patriot League Basketball last year when they upset Duke and fellow conference mate Bucknell could take it a step forward this year.
Belmont: The Bruins have been a popular upset pick in the opening round of NCAA tournament during the last two seasons, but they've come up short against Wisconsin and Georgetown. This year's team is one of the most experienced in the field and are led by senior guards Ian Clark and Kerron Johnson. This could finally be the year the Bruins live up to their Cinderalla promise.
Ole Miss: Love him or hate him, Junior G Marshall Henderson is probably the most charismatic player in the tournament. He can also score averaging 20 points per game and leading Ole Miss to a SEC Tournament title for the first time since 1981. Henderson will be looking to make himself a household name.
Colorado: The Buffs are led by F Andre Robinson who was The Pac-12 defensive player of the year and second in the country in rebounding. He is one of the most athletic players in the country. Sophomore G Spencer Dinwiddie is the team's leading scorer and has been playing better as the year's gone on.
San Diego State: The Aztecs are led by Junior G Jamaal Franklin, who is one of the more underrated players in college basketball. Senior G. Chase Tapley is the other component to a a sneaky strong SDST backcourt. Coach Steve Fisher led Michigan to a NCAA title in 1989 and was there during the "Fab Five" era.
Middle Tennessee State/ St. Mary's: Whoever wins this play-in game on Tuesday night could have some nice momentum to be a Cinderella team this year. Both teams are very talented and led by senior guards. Middle Tennessee State were one of the last at-large teams and did so from a small conference (Sun Belt). They are led by Sr. G Marcos Knight. MTSU can also rebound the ball very well and play outstanding defense. St Mary's only conference losses this year were to Gonzaga and they also beat a tough Creighton team. Sr. G from Australia Matthew Dellavedoa is an efficient leader and scorer.
Giant Killers: Giant Killers are teams seeded 12 and above who have what it takes to ruin a bracket by taking out one of the big boys in the first round and maybe even make the sweet 16.
Remember that no 16-seed has ever beaten a 1-seed, but there have been six 15 seeds that have shocked two seeds since the field expanded in 1985. Most recently, last year, there were two 15 over twos with Lehigh beating Duke and Norfolk State beating Missouri. Also, at least one top four seed has lost in the first round in 24 of 28 years.
South Dakota State: The Jackrabbits are led by NBA prospect senior guard Nate Wolters, who has put together one of the best careers of any small-time program college basketball players. The only thing his resume lacks is a win in the NCAA tournament. They also won at New Mexico this year, which is one of the toughest environments in all of college basketball. Last year, they lost to Baylor by eight in the opening round of the NCAA tourney.
Montana: This team won the Big Sky conference with relative ease. Jr. G Kareem Jamar has taken over the team since leading scorer Mathias Ward went down with a season-ending foot injury. The Grizzlies really haven't missed a beat. Senior G Will Cherry also provides solid veteran leadership.  Montana has the ability to shoot as they have  five players shooting 36 percent or better from beyond the arc.
Davidson: The Wildcats can shoot. They had five players who attempted at least 69 3-pointers this season, and they all hit at least 33 percent of those shots. Seven players average at least 7.3 points per game. If the Wildcats are in a close game, they have an advantage as they can also hit their foul shots. Davidson led the nation by making 80 percent of its free throws. Point guard Nik Cochran hit 108-of-115 attempts, which at 94.1 percent was best in the country.
Valparaiso:  They are one of the most experienced teams in the tournament. The team's top nine players are all seniors or juniors. There are six seniors on the roster and all of them play major roles. Valpo won the Horizon league, which is a much tougher conference then it's given credit for. They are strong in the post as Sr. forwards Ryan Broekhoff and Kevin Van Wijk are first and second on the team in scoring and rebounding.
Florida Gulf Coast: If there is going to be another 15-seed beating, a two-seed looks like it could be Florida Gulf Coast. They have the talent to compete with a Georgetown team that doesn't score a lot. At the very least, FGC will make the Hoyas sweat a bit during the game. Senior Guard Sherwood Brown is talented, and the Hoyas better not take this game lightly. The Eagles have already beaten Miami this year, receiving high praise from Miami coach Jim Larranaga. If you want to go out on a big limb and pick the biggest upset of the tournament – this could be it.
Iona: Since there were two 15 over 2 seeds last year, here's one more and for one reason only: Iona Gaels and Sr. G. Lamont "MoMo" Jones. He is the third leading scorer in the country at 23 points per game. Iona also played in last year's tournament where they lost to BYU in the first round 78-72.
I hope this bracket guide has helped you with some insight on the tournament teams this year. When in doubt, always go with your gut feeling. Have fun and enjoy the tournament!
As you noticed, I didn't write about all of the 64 teams, however if you have any questions regarding any of the other teams in the tourney or just the bracket in general this year, leave a comment or ask me on twitter@justinburkhardt.
© 2013, Eldorado2452. All rights reserved.