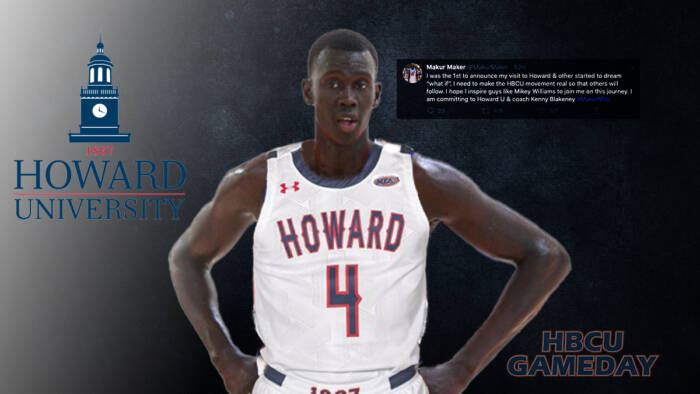 The 6-foot-11 focus picked the HBCU over UCLA, Kentucky, and Memphis. 
On Friday morning (July 3), five-star recruit Makur Maker declared his pledge to Howard University, making him the most noteworthy positioned school b-ball prospect to focus on an HBCU since the ESPN enrolling database started in 2007. As indicated by Maker's twitter, he picked Howard over UCLA, University of Kentucky, and the University of Memphis with an end goal to rouse other five-headliners to focus on verifiably dark schools or colleges. 
"I was the first to declare my visit to Howard and others began to dream 'imagine a scenario where,'" Maker tweeted. "I have to make the HBCU development genuine with the goal that others will follow. I trust this inspires guys like Mikey Williams to go along with me on this excursion. I am focusing on Howard U and coach Kenny Blakeney."
Article for HIPHOPSINCE1987 written by Jonathan P-Wright aka The Millennial General
© 2020, Seth "Digital Crates" Barmash. All rights reserved.