Recently during the private video shoot for Mike Will Made It's new group Rae Sremmurd, HHS1987 sat down with Atlanta rap crew Two-9 to discuss their "Cross Faded Tour" with World's Fair and give us some insight on what to expect in the the future from them.
Two-9 is a hip-hop crew that features FatsKidsBrotha, RetroSushi, Key, DJ Osh Kosh, Original Fani and Curtis Williams and their sound has been compared to the like of Wu-Tang, Outkast and A Tribe Called Quest. During our interview, Curtis Williams and CeeJ of RetroSushi joined us to discuss what they are looking forward too while touring the country, new music, how they teamed up with Mike Will Made It and a lot more. 
The interview was conducted by HHS1987's Eldorado2452. The interview was shot by HHS1987's Brian The Director.
Check out the Flyer below to see when the "Cross Faded Tour" hits s a city near you.
Follow Us
@Two9
@TheBoyCurtis
@@Two9CEEJ
@Eldorado2452
@Hiphopsince1987
@BrianTheDirector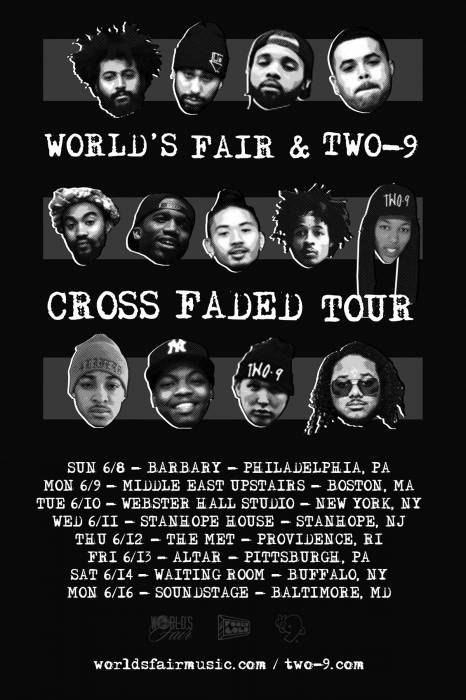 © 2014, Eldorado2452. All rights reserved.